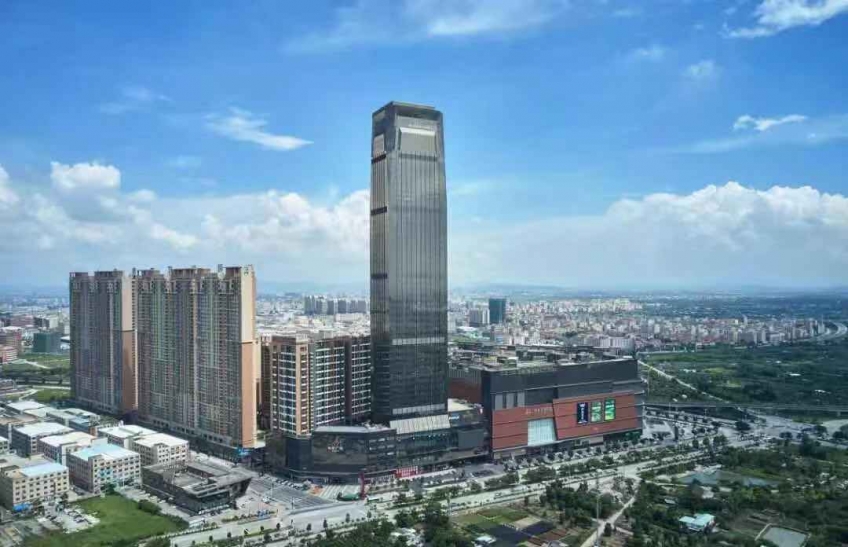 The Lehe Westin Zhongshan hotel in Guzhen Town started business on September 10, 2019.

The 61-storey hotel building, 305 meters in height, is now the tallest building in Zhongshan. Started construction in 2014, it is also the first international five-star brand hotel in Guzhen.

The whole building contains a lot of "Guzhen elements". Its upright appearance symbolizes Guzhen people's pragmatic and pioneering spirits.

In the Grand Banquet Hall on the 7th floor, the main light, called "the Light Cube", is composed of thousands of lamp columns. It can show different patterns and shapes with the music on specific occasions. These high-tech lamps are produced by Guzhen-based enterprises.

The hotel lobby is located on the 39th floor. It is designed with a 10-meter-high "sky lobby" and a "sky lounge".