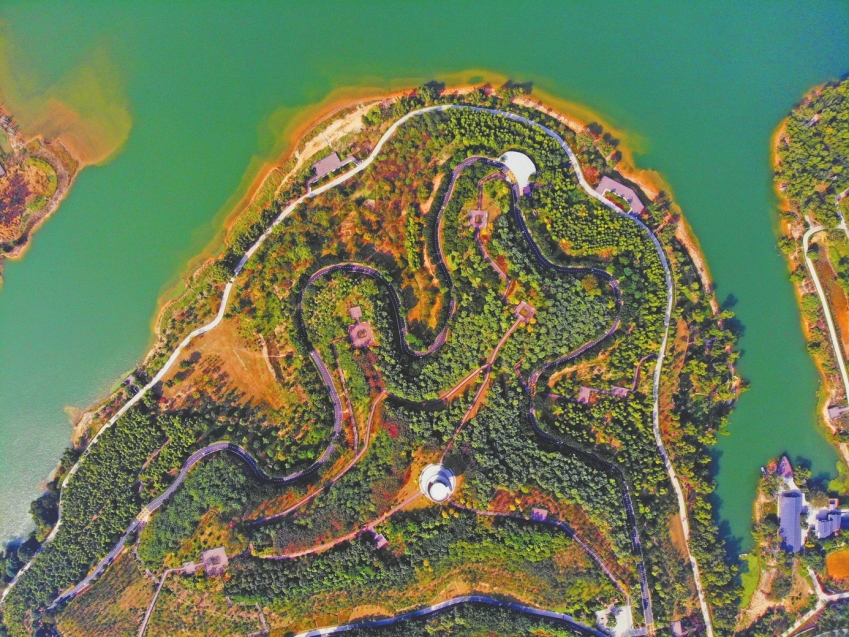 Autumn water is like clear jasper. [Photo by Yu Zhaoyu]

It is cool in autumn. Zhongshan city is quietly getting more colors. Away from the busy downtown by greenways, we are able to enjoy the first sight of the charming autumn.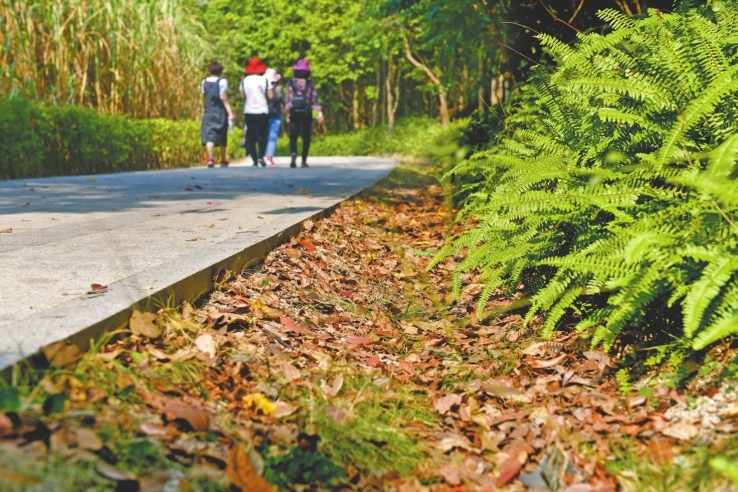 Stay away from the downtown and enjoy the current season. [Photo by Yu Zhaoyu]

Let's set out from the urban area! The belt-like greenways extend from the intersection of Bo'ai Road and Changjiang Road to the Zimaling Park the fitness square at its South gate.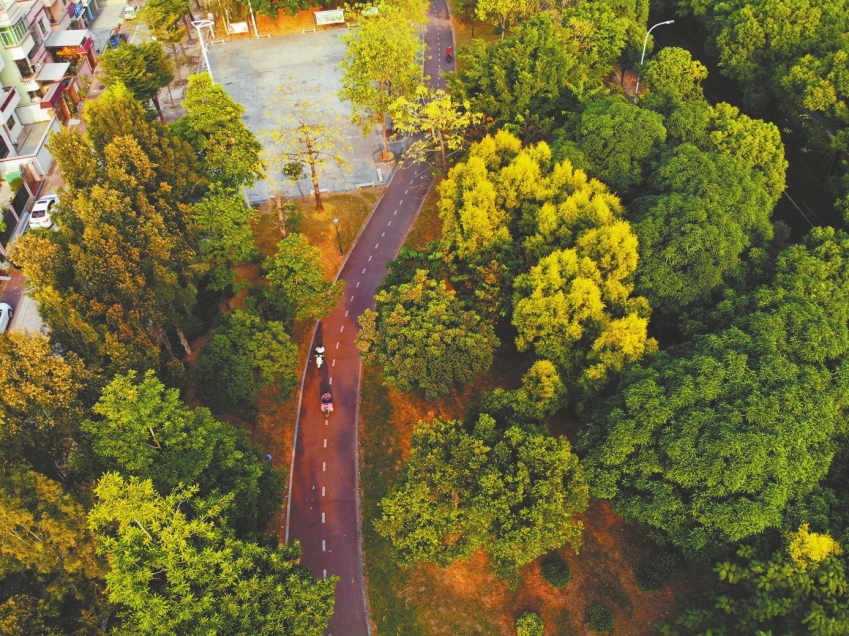 Colorful plants are standing along Bo'ai Road. [Photo by Yu Zhaoyu]

Exquisite lakes, lawns, pavilions and corridors can be found in the small park opposite the Zhongshan Expo Center.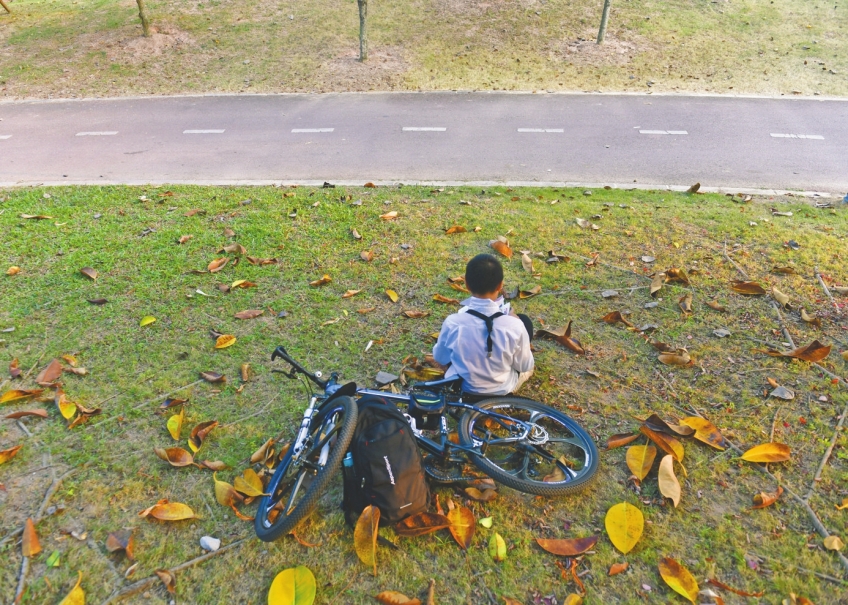 The quite fallen leaves are so appealing. [Photo by Yu Zhaoyu]

The most eye-catching silk floss trees come into view when riding on the greenways along Bo'ai Road.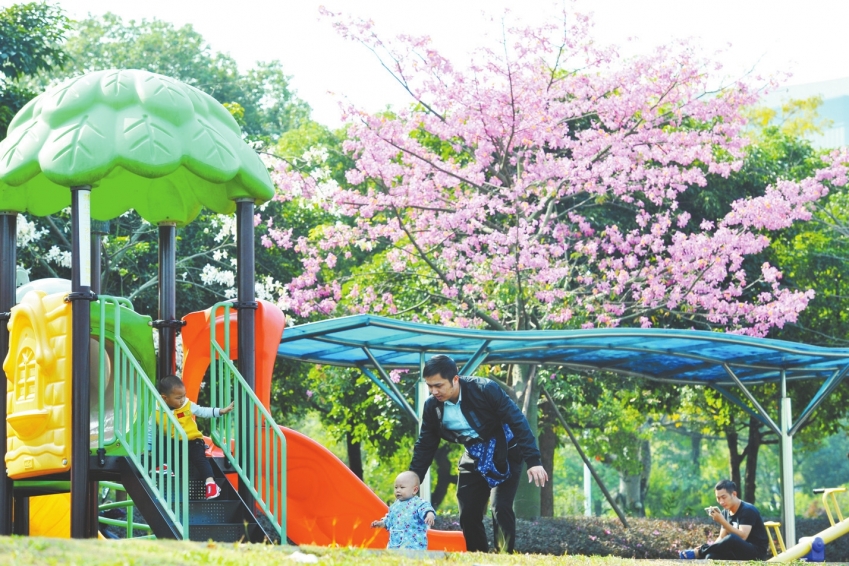 Silk floss trees in full bloom are part of the beautiful Zhongshan landscape in autumn. [Photo by Miao Xiaojian]

In the reopened Jinzhong Lake Park, a vast expanse of reeds interspersed with withered lotus, flocking waterfowls, pine forests and bamboos over the mountains, and a vast sea of newly planted pink muhly have remained the light pink.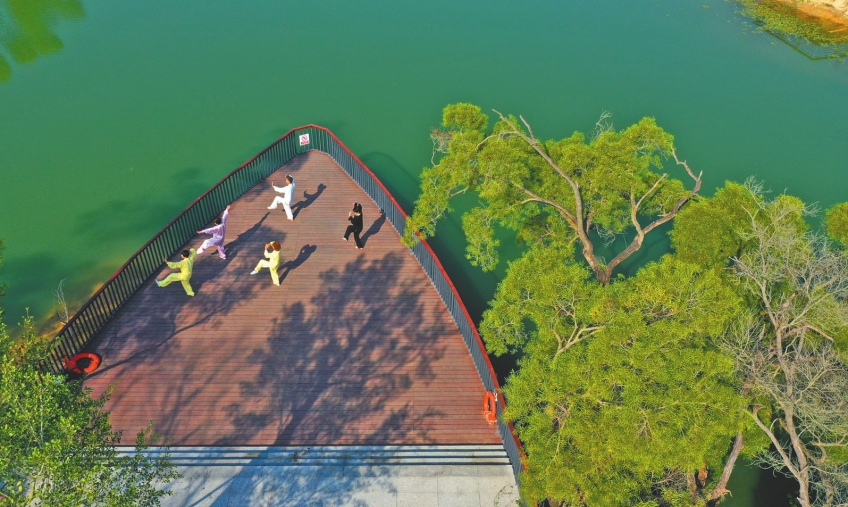 Against the greenway, people dressed in autumn clothes are playing Tai Chi. [Photo by Sun Junjun]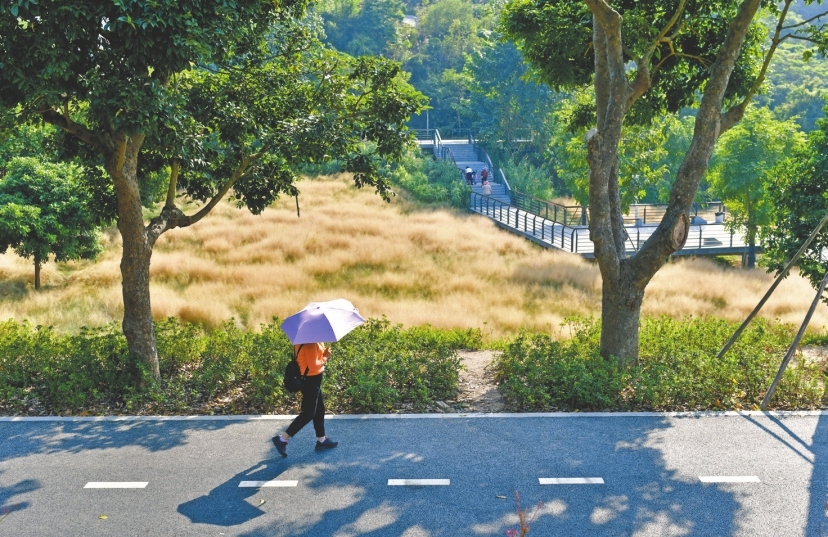 Citizens walk through the pink meadow. [Photo by Yu Zhaoyu]

Moving eastward, the greenways in Minzhong Town spans the rivers and fields, running through Shazi Village, Xinping Village, Xinping No.4 Village, Xinjian Village, Yicang Village, Yu'an Village and others.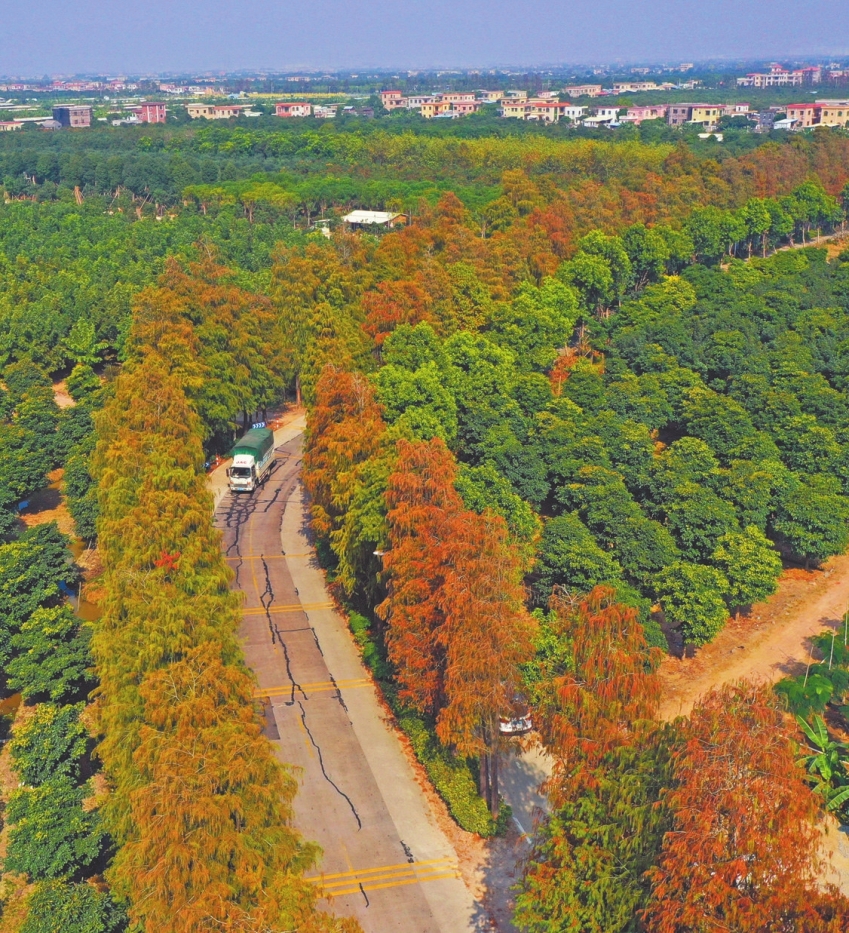 By a road in Yu'an Village of Minzhong Town, bald cypresses are turning colors. [Photo by Sun Junjun]

Greenways in southern Zhongshan's Cuiheng, Nanlang Town feature the most abundant human landscape. Rice fields in Zuobu Village, mangrove wetland park in Yakou Village, the Museum of Dr Sun Yat-sen in Cuiheng Village and the Zhongshan Studio City are popular sites for tourists.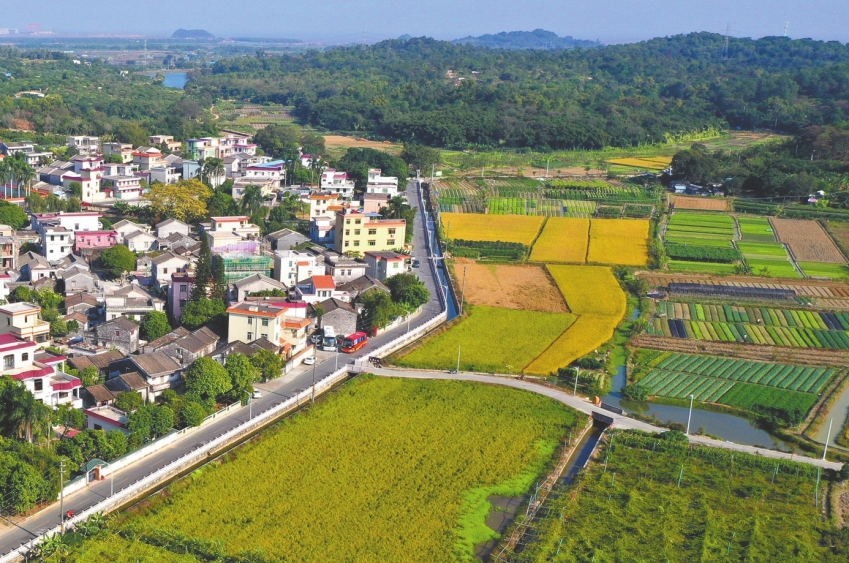 Rice fields in Zuobu Village. [Photo by Sun Junjun]

For more beautiful autumn scenery, you should go outside to find out in person!