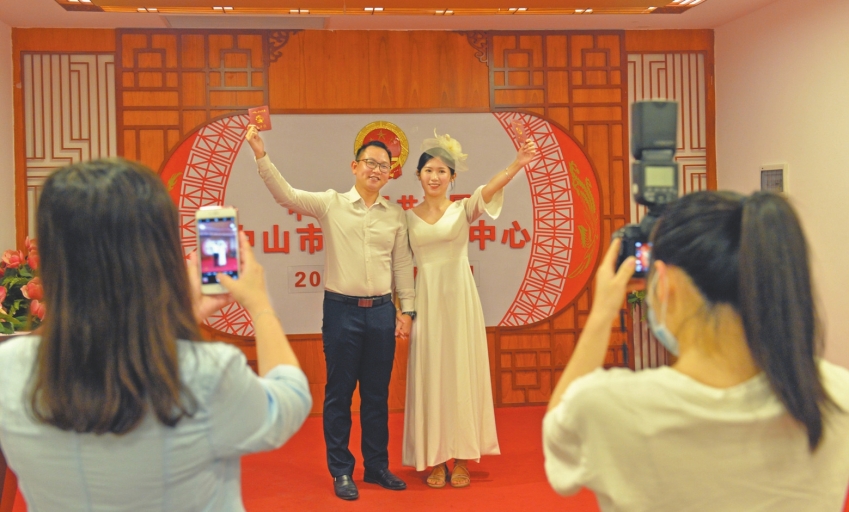 May 20 has become the "Internet Valentine's Day" in China, because "520" is a homophone of "I love you" in Chinese. On that day, 18 marriage registration agencies in Zhongshan implemented an appointment registration system, and 269 couples successfully got married.

Zhongshan Marriage Registration Center handled 133 marriage registration cases on that day. Among them, five couples of "anti-epidemic heroes" came to the center to register. The Center arranged special games for the five couples and gave them warm gifts.

Lei Zhikeng and Zhang Yingxin volunteered at health testing stations in Zhuyuan Community and Changjiang Sanxi Community respectively in the early days of the fight against the epidemic. "The epidemic has taught us to cherish the people we love and the happiness we hold. I would also like to thank the medical staff and police officers who have worked harder than us, who have sacrificed more for us." Zhang Yingxin said.