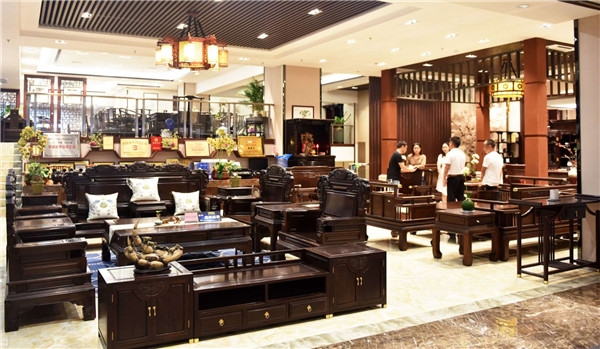 With the theme "Purchase Rosewood Furniture in Bay Area Dachong", the 2020 Zhongshan Dachong Rosewood Furniture Factory Direct Sale Festival was launched at the Chinese Rosewood Culture Expo City on September 12.

At the launching ceremony, the town government awarded the superior product plaques to Dachong-based rosewood furniture enterprises for the first time, and organized 30 enterprises to sign credit commitment contracts to ensure that consumers can buy inexpensive and high-quality products during the event.

In addition, more than 500 brand-name redwood furniture enterprises in Dachong will participate in this direct sale festival. Organizers will also issue digital coupons online to offer discounts, while the Chinese Rosewood Culture Expo City will give out 20,000 museum tickets for free during the event.