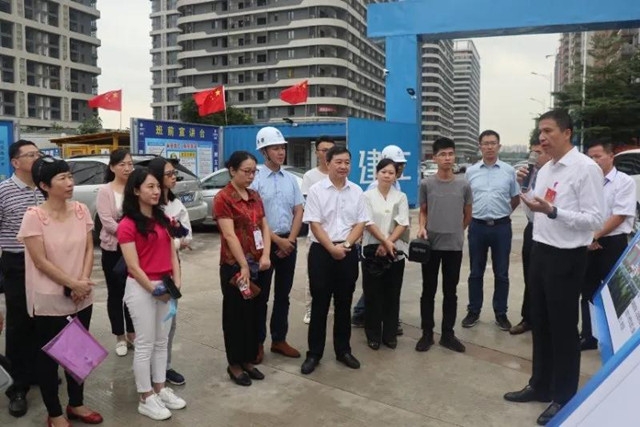 A group of deputies to people's congress of Guangdong and Zhongshan on October 13 visited Baiyuan Primary School and Changjiang Primary School (currently under construction) in East District to investigate and inspect the implementation of the "Proposal on Promoting the Construction of Public Primary and Secondary Schools and Optimizing the Allocation of Educational Resources".

Currently, East District has invested 4 million yuan to reinforce and renovate Baiyuan Primary School. The new campus has been in use since September 1, with 8 rebuilt classes and a new enrollment capacity 400 students higher than before. At present, there are 8 public primary and secondary schools in East District with more than 16,000 students combined.

Next, East District plans to expand Shuiyunxuan Primary School and Langqing Primary School by about 20,000 square meters and including 48 new classes. Along with the additional Changjiang Primary School (currently under construction), there will be 4,200 new primary school vacancies in Dongqu District. Specifically, Changjiang Primary School plans 36 classes, which offer 1,800 student vacancies. The school is expected to be put into use on September 1, 2021.