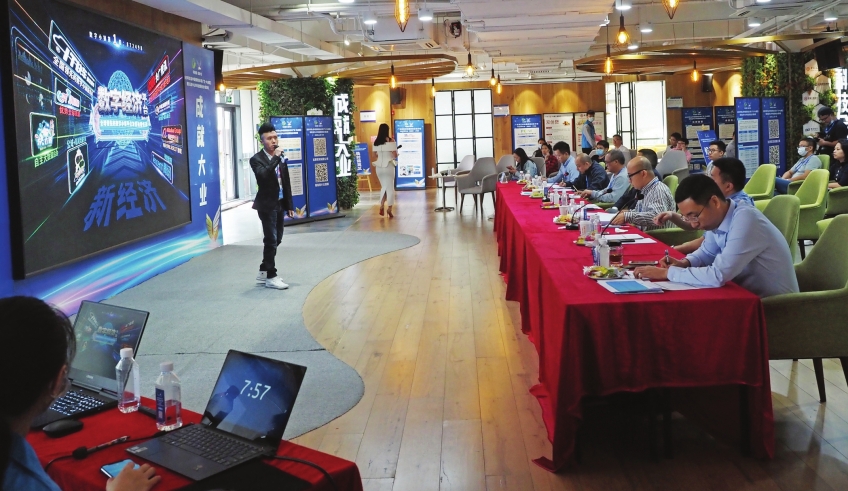 The finals of the 9th China Innovation and Entrepreneurship Competition (Guangdong Division) and the 5th Zhongshan Science and Technology Innovation and Entrepreneurship Competition kicked off on November 18. In the upcoming 3 days, 69 enterprises will participate in the competition.

A total of 308 enterprises in Zhongshan signed up for the competition, including 217 in new-generation information technology, bio-medicine and high-end equipment manufacturing.

On that day, Guangdong ZhiCheng ElectroHydraulic Technology Co Ltd was the second to take part in the road show. Guo Chusheng, general manager of the company, and his team established the company in Zhongshan Industrial Technology Research Institute in September 2019 and the company has developed more than 10 products so far.

Speaking of Zhongshan's entrepreneurial environment, Guo Chusheng said that besides the complete manufacturing industry chain and the great convenience for machining here, Zhongshan is very supportive of innovation and entrepreneurship. The company has already benefited from a series of policies such as preferential rent for factory buildings, talent apartments and project support.