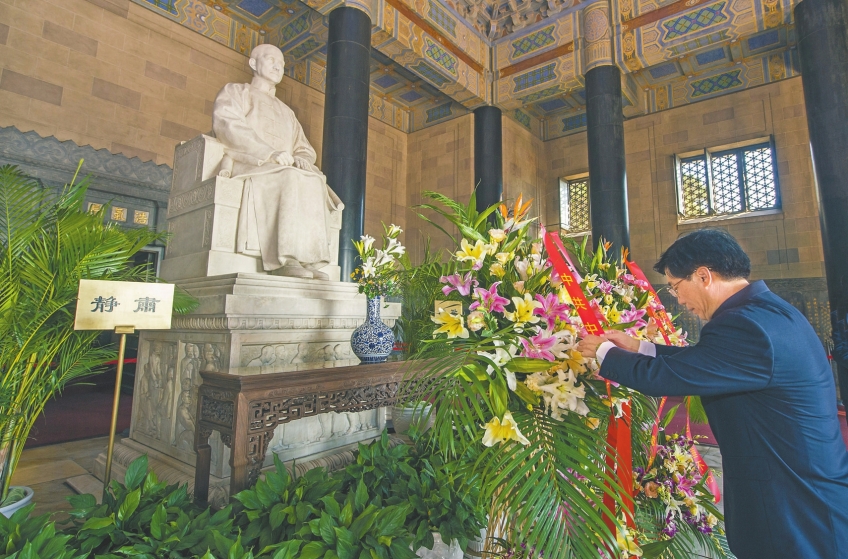 The Party and government delegation of Zhongshan, which studied in Nanjing, Jiangsu Province, on November 18 visited the Sun Yat-sen Mausoleum to deeply cherish Dr Sun Yat-sen's immortal contributions to national unity, national independence, social progress and people's happiness, and to express the infinite reverence and tribute to the people in the hometown of Sun Yat-sen.

Lai Zehua, secretary of the Zhongshan Municipal Party Committee, delivered a speech after a brief memorial ceremony. He said that Sun Yat-sen was a great national hero, patriot, and pioneer of China's democratic revolution. He has made outstanding contributions to the Chinese nation. As the people from his hometown Zhongshan, we are both extremely proud and deeply responsible to carry on his traditions.

Lai Zehua said that all people in Zhongshan should learn, inherit and carry forward Sun Yat-sen's revolutionary spirit and lofty moral character to develop the economy, revitalize Zhongshan's economy, and speed up the high-quality development.