Guangdong Delicacies to Gather in Dongsheng Town in Late Nov.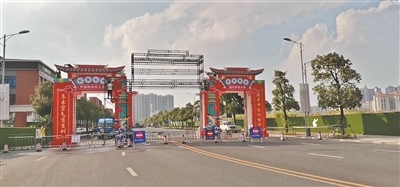 The "Zhongshan (Dongsheng) Crisped Grass Carp Gourmet Festival 2020" is planned from November 28th to 30th and is currently under intensive preparation. At that time, native delicacies from all over the province will be presented in Dongsheng Town, so foodies can come to eat their fill.
The venue is over 10,000 square meters, and the food area is about 3,800 square meters, with 120 booths. The crisped grass carp area will be used by catering enterprises locally from Dongsheng Town. There also will be areas for famous specialty restaurants and famous dishes and specialty snacks from townships, which will be provided by the organizing committee.
The food festival has been well received so far. Shunde District's special delicacies, such as fish noodles, milk custard, radish beef offal, and stewed meat with steamed pork will participate in this event.
According to the organizer, Dongsheng Town will introduce coupons valued of up to 30,000 yuan during the Food Festival. Anyone who spends 50 yuan or more on local delicacies can directly receive 10 yuan on WeChat as a subsidy. (Guangzhou Daily)