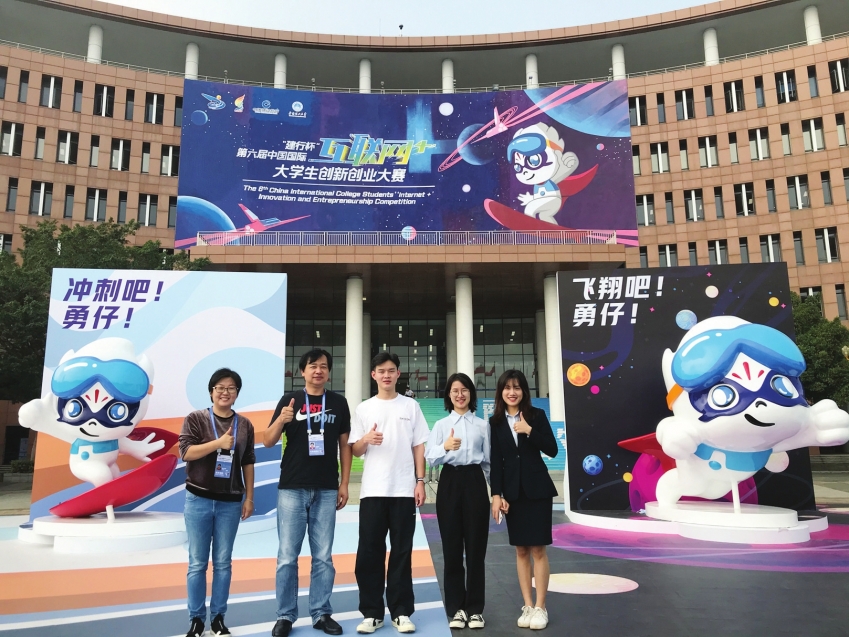 The innovation team led by Dr Ma Pengchang from the Information Engineering School of Zhongshan Polytechnic (ZSPT) took part in the finals of the 6th China International College Students' 'Internet+' Innovation and Entrepreneurship Competition in November 2020. The team won the silver medal in the creativity section with its "Leading New Materials - Pioneers of 5G Communication Base Materials" project.

"We've developed high-frequency MPI resin slurry and glue-free high-frequency MPI communication base materials to fill the gaps of this field in China," said Ma Pengchang. "At present, three companies have expressed their intent to cooperate with us."

High-frequency communication base materials are the basic materials for the 5G communication industry. Companies in the United States and Japan have occupied most of the high-end market, while domestic companies still focus on the production of mid- and low-end products. ZSPT's project has laid a foundation for the localization of high-frequency communication base materials.

"If we open up the market, we will get the first barrel of gold in our lives," said Qiu Zhidong, a member of the ZSPT team, who registered and established a company in September 2020. The team plans to realize mass production through contract manufacturing in the early stages.