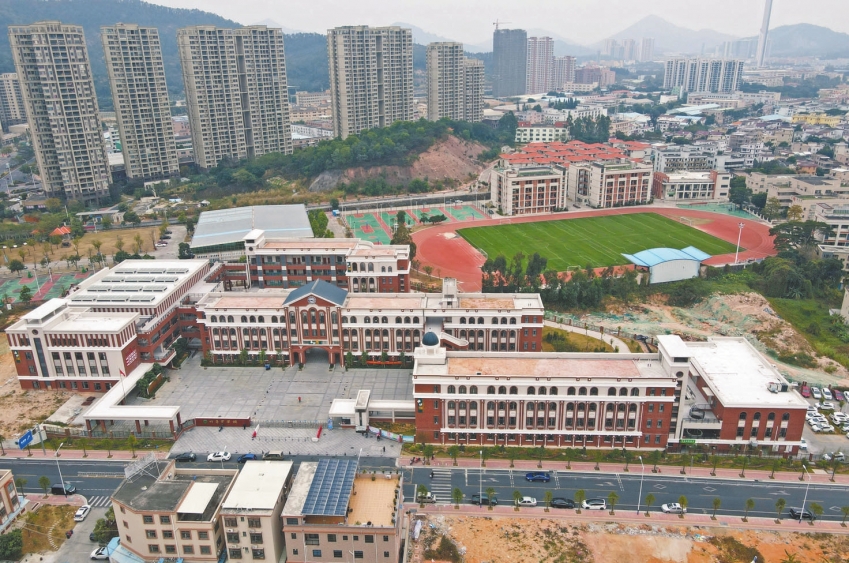 With an 88-year history, Zhuxiuyuan Central Primary School in South District is an outstanding representative of the early schools run by overseas Chinese in Zhongshan. However, alongside the economic development of recent years, more and more problems such as overcrowding, outdated hardware and poor conditions began to emerge.

Therefore, the construction of a new school began in April 2019 and the project was completed just over a year later. The new Zhuxiuyuan Central Primary School opened on September 1, 2020. It covers an area of over 20,000 square meters, and its buildings are built with a Southeast Asian architecture style to reflect the regional history and culture of South District, a hometown of overseas Chinese. The school has 43 classes of students and an enrollment capacity of nearly 1,900.

It is reported that in 2020, a total of 12 public primary and secondary schools were constructed in Zhongshan, with an additional enrollment capacity of 9,390 students.

Zhongshan has started construction, expansion or renovation projects of 78 public primary and secondary schools since 2017, of which 53 have been completed so far, with new enrollment capacity of 33,000 students.