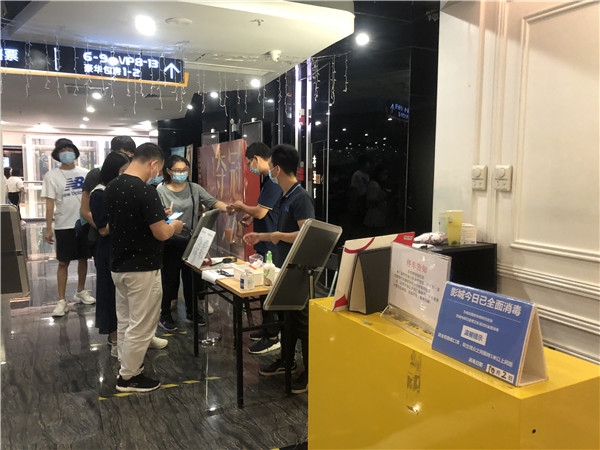 Many citizens went to the movies during the Qingming (Tomb-Sweeping) Festival holiday this year. Statistics show that Zhongshan's box office exceeded 4.297 million yuan, hitting a recent high.

Hollywood sci-fi movie "Godzilla vs Kong" ranked first (1.91 million yuan) in box office revenue, followed by "Sister" (1.85 million yuan) and "Monkey King Reborn" (241,300 yuan).

"Many people went home to worship their ancestors this year. In addition, the film market still has not fully recovered, and the occupancy rate was just at 75%," said Zhang Yiyou, general manager of Zhongshan Jinghua Wenhua Film Co Ltd. "Currently, 10 films are confimed to be in theaters during the May Day holiday. I believe that Zhongshan's box office will set a new record by then."