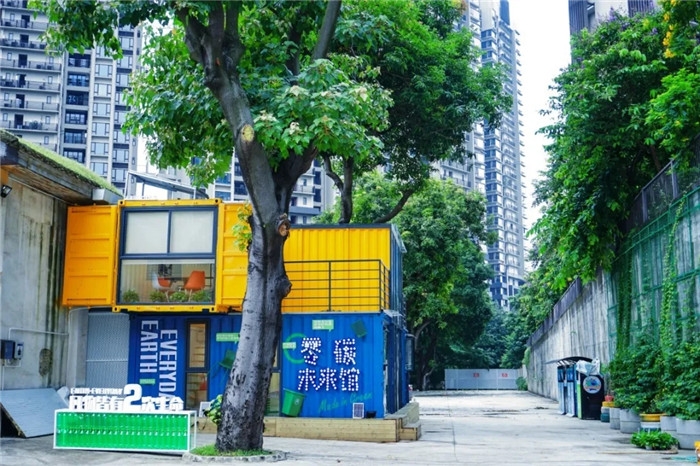 The Department of Ecology and Environment of Guangdong Province recently announced the 2020 list of Guangdong Environmental Education Bases. A total of 21 organizations are on the list, including Zhongshan's Zero Carbon Future Museum.

Zero Carbon Future Museum, located in the park area of the New Era Practice Center of Xiaolan Town, was put into operation in late September 2020. It covers nearly 500 square meters and is equipped with a 46-meter-long educational wall, artistic exhibits on creating a sustainable environment, and a 100-meter-long plant wall.

The Museum is surrounded by trees and equipped with solar photovoltaic panels. New energy resources are used to meet its daily electricity needs, making the Museum a zero-carbon facility even in winter. Meanwhile, a rainwater recovery system was built to collect water for irrigating the plant wall so as to save water. Carbon dioxide can be absorbed by the plants as well.

Featuring science and technology, culture, knowledge and entertainment, participation and education, the Zero Carbon Future Museum has become a good place for primary and secondary school students and social organizations across the city to learn about science. The Museum is open to the public free of charge, and citizens can visit by making appointments in advance.