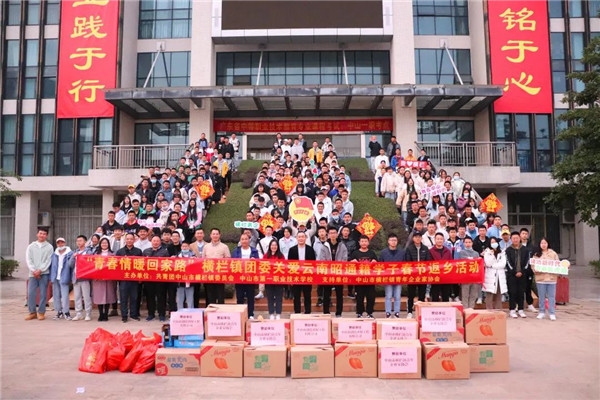 After receiving care packages and saying goodbye to classmates and teachers, 68 Zhaotong students from the Zhongshan Technician College In the early morning of January 15 took two buses provided by the Zhongshan Branch of Sinopec Group to Guangzhounan Railway Station and other hub stations to go home.

In addition to formulating safety plans for returning home, each car was assigned with 1 volunteer and 2 teachers. What's more, care packages and epidemic prevention materials were also prepared to meet their food and health needs on the way home.

The Zhongshan Branch of Sinopec Group has held this large-scale public welfare activity for 9 consecutive years. The new shuttle service was provided to meet the travel needs of poverty-stricken students in Zhaotong, Yunnan Province during winter vacation in 2020.