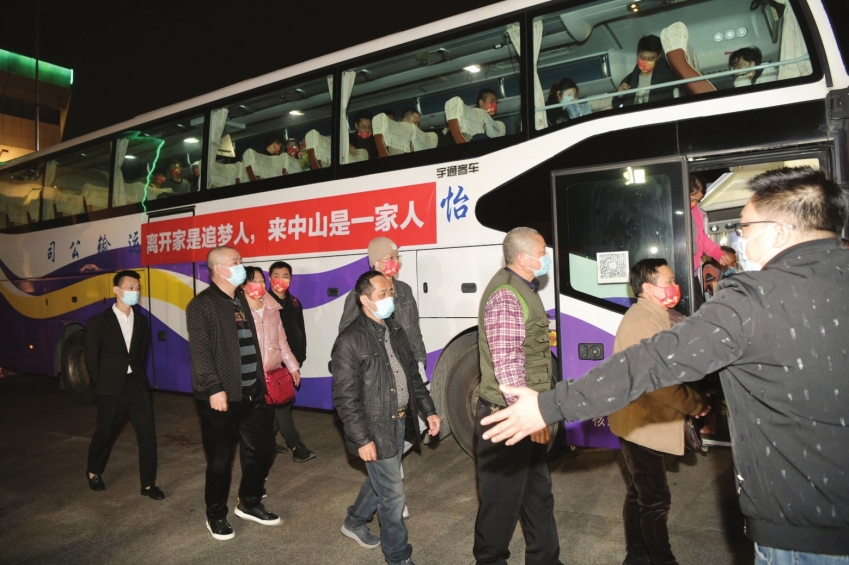 Two buses hung with banners pulled in front of Zhongshan Gymnasium on February 6, and 89 migrant workers from Luzhou, Sichuan arrived Zhongshan via special airplane .

Since February 5, the Zhongshan Human Resources and Social Security Bureau has worked with local towns and sub-district governments, business associations, enterprises and human resources institutions to organize special planes, trains and other vehicles to transport workers back to Zhongshan. Two planes, 4 trains, and more than 140 vehicles have been used to pick up workers from Guangxi, Guizhou, Yunnan, Sichuan, Hunan and Guangdong.

So far, a total of 1,225 employees have had their transport arranged.

Wu Yang, a manager in Guangdong Yihang Century Aviation Service Co Ltd, said that he has worked in Zhongshan for more than 20 years, and it was the first time he returned by a special plane. He expressed his appreciation for the support for migrant workers from the Zhongshan government.