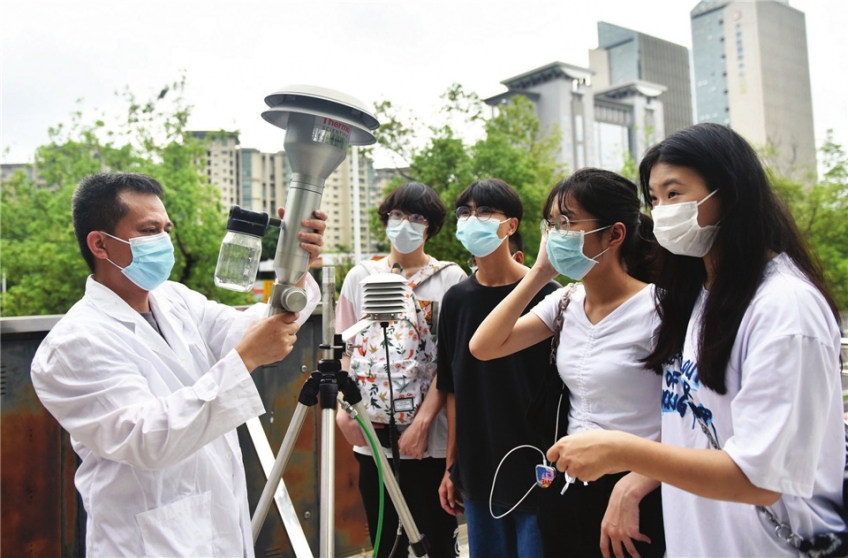 An instructor introduces different environmental monitoring and collection devices to students. [Photo by Wen Bo]

On the afternoon of May 11, the roadside automatic air monitoring station on Bo'ai No.5 Road welcomed a group of visitors. Ten sophomores majoring in environmental engineering from UESTC, Zhongshan Institute listened carefully to Ou Honghui, a senior engineer at the Zhongshan Ecological Environment Monitoring Station, introduce the operation of the monitoring station.

"At present, there are 9 air quality evaluation stations in Zhongshan. This station is one of those open to the public. It is used to monitor the roadside environment around Bo'ai Road." Ou Honghui said.

In 2019, this station was included on the second batch of environmental protection facilities open to the public in China, and public activities will be held here regularly. Citizens who want to visit can make an appointment through the "环保设施向公众开放" Wechat applet.