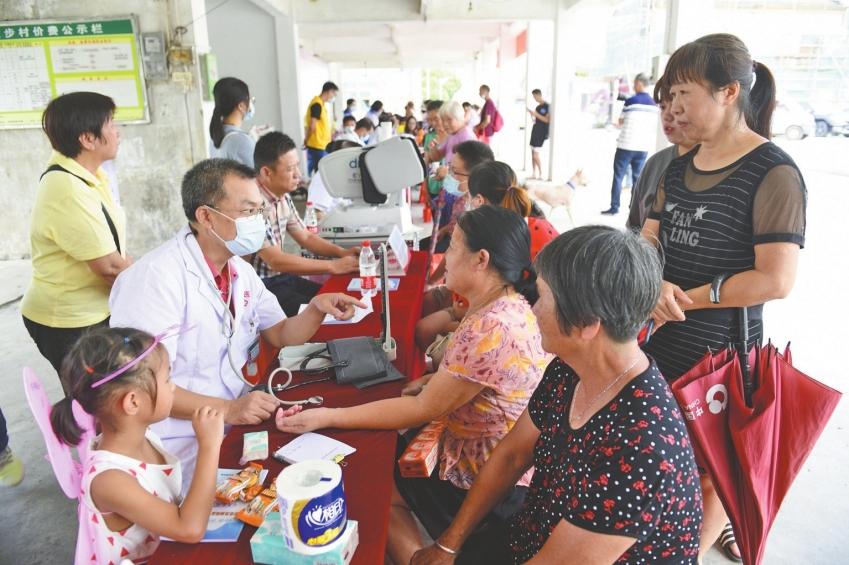 Zuobu Village in Nanlang Town was buzzing on the morning of August 30. Some 40 all previous "Outstanding Citizens" from the fields of education, law and medical treatment participated in the 2020 Medical, Legal and Education Services Delivery Public Welfare Fair activity.

Zhongshan outstanding citizens set up service areas for surveys, legal consultation, medical consultation, and so on. Over 500 people took part in the activity in just two hours.

It was the first free clinic held by the Zhongshan Outstanding Citizens Association this year. At present, the association has 152 members and is composed of elites from all walks of life in Zhongshan, including public security organs, doctors, and teachers. The association was established in February 2009 and has been organizing public welfare events and service activities across Zhongshan since 2010.