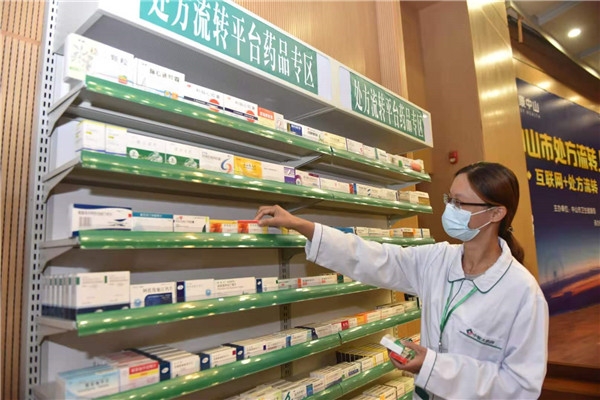 The launch ceremony of Zhongshan Online Prescription Platform was held at Zhongshan People's Hospital on the morning of November 26. Leaders from the Zhongshan Health Bureau, Zhongshan Administration for Market Regulation, Zhongshan Healthcare Security Administration and Zhongshan People's Hospital attended the ceremony and announced official launch of the platform.

Citizens can enter a clinic to consult with doctors after scanning the health code and registering in the hospital. Afterwards, doctors can provide electronic prescriptions after making diagnoses and submit them to the platform for review. After receiving a short message, citizens can open the Huikang-e Zhongshan applet in Wechat to view the prescription page for order details. With the platform, citizens can choose home delivery service or pick up the medicine at nearby pharmacies using QR codes produced on the platform.

Pilot hospitals for the online prescription platform in Zhongshan include Zhongshan People's Hospital, Zhongshan Traditional Chinese Medicine Hospital, and Zhongshan Bo'ai Hospital and involved departments include the departments of endocrinology and cardiology with a large number of patients with common or frequently-occurring diseases. The aim is to better serve the majority of patients with hypertension and diabetes, reduce the waiting times, and to promote the program to more hospitals and departments after review. The first pharmacies on the prescription platform cover 24 towns and streets and involve 106 pharmacies of 5 large chain pharmaceutical companies in Zhongshan.