In accordance with the principles of "informed consent, voluntary, self-paying, and own risk-bearing", Zhongshan is set to administer domestically-produced COVID-19 vaccines to foreign nationals in Guangdong subject to local age eligibility restrictions.
According to sources, five cities in Guangdong including Guangzhou, Shenzhen, Foshan, Dongguan and Zhuhai are prioritized in vaccine supply as they are more frequently engaged with expats and more challenging in COVID-19 prevention and control. Therefore, Zhongshan is in limited supply at the moment. Zhongshan will offer vaccine to the expat community according to its inventory and open vaccine appointment in the upcoming weeks.

1. Recipients

Foreign nationals who are aged 18 to 59. Foreign nationals aged over 60 who need to be vaccinated for special reasons, if they are tested in good physical conditions are able to get vaccinated voluntarily.

2. Vaccination fee

Foreign nationals who have participated in social insurance (including medical insurance) in Guangdong enjoy the same policy as the insured Chinese citizens, Vaccination for free.

Those who do not participate in social insurance (including medical insurance) in Guangdong have to take the COVID-19 vaccine at their own expense, which is 100 RMB per dose and two doses are needed.

3. Type of vaccine

COVID-19 vaccines currently used in Zhongshan are inactivated vaccines domestically produced. Two doses will be given.

4. Vaccination Appointment

Foreign nationals are able to make an appointment on "粤健通" MiniApp (or scan the QR code as below): choose "Guangdong Covid-19 Service for Foreigners" section on the program, fill in personal information and make an appointment. Applicants will receive a QR code and an SMS message for confirmation. The designated hospital in Zhongshan for expats vaccination is Torch High-tech Development Zone Hospital. According to sources, it will not open for apportionment until a new batch of vaccine arrives at the hospital.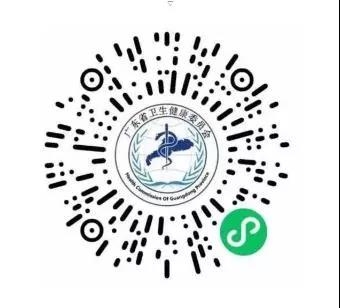 5. Visit the hospital

After making appointment successfully, applicants may get vaccination at Torch High-tech Development Zone Hospital. (Add.: No.123 Yixian Rd.,Torch High-tech Development Zone) Applicants need to present their confirmation QR-code and SMS message, as well as their passport and residence registration (or Permanent Residence ID Card ). Foreign nationals who have bought social insurance (including medical insurance) in Guangdong must present a valid medical insurance proof on site.

6. Vaccination process

Prior to vaccination, recipients have to cooperate with the staff of the vaccination site to complete the prescribed procedures, honestly disclose their personal health status, truthfully answer the medical staff's questions, and sign the Informed Consent and Disclaimer Statement. Medical professionals will determine whether they are eligible for vaccination. After vaccination, recipients should stay at the vaccination site for observation for 30 minutes. During 14 days after vaccination, recipients must be aware of their health condition and shall see a doctor if they feel uncomfortable.

7. Inquiries hotline: 12345. Torch High-tech Development Zone Hospital number: 0760-28152300(weekdays only 8:00-11:30,14:00-16:30)