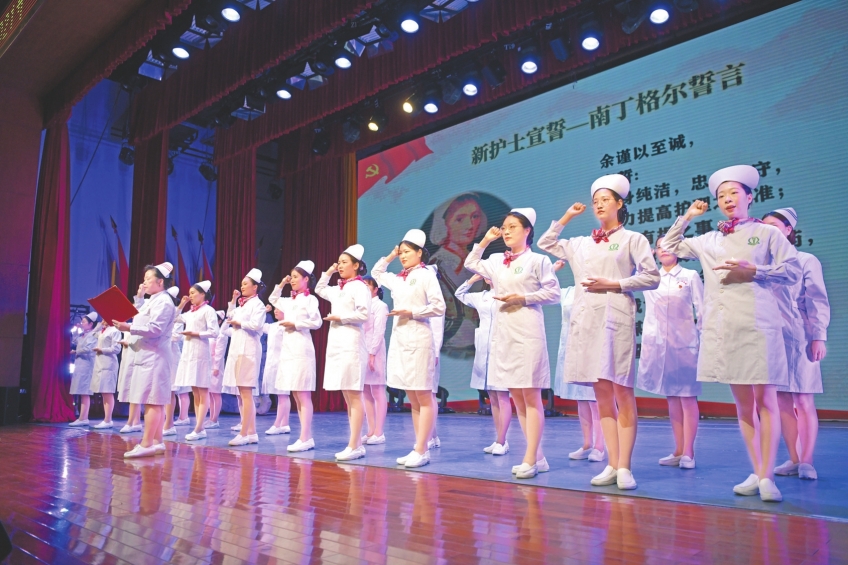 Zhongshan on the evening of May 11 held a celebration and commendation event to welcome the 110th International Nurses' Day. A total of 80 nursing workers each with over 30-years of working experience were commended, marking the fifth consecutive year that Zhongshan has given this commendation.

In recent years, the number of nurses in Zhongshan has been growing. At present, there are 14,949 registered nurses who work in hospitals, communities, outpatient departments, clinics and other medical and health institutions in Zhongshan.

Zhongshan People's Hospital is the largest first-class hospital in Zhongshan with a current total of 1,459 nurse practitioners. Among them, 79.51% or 1,160 nurses have a bachelor's degree or above, and 17 have a master's degree or above.

Highly educated nurses are in great demand in hospitals in Zhongshan. They are considered to have more extensive knowledge and good communication abilities, and such nurses also have stronger research abilities and a stronger ability to find, analyze and solve clinical problems. Therefore, they are welcomed and in short supply.

In addition, the number of male nurses in Zhongshan has also been increasing in recent years. Now Zhongshan has nearly 500 registered male nurses working in various clinical departments, making great contributions to the nursing industry in Zhongshan.