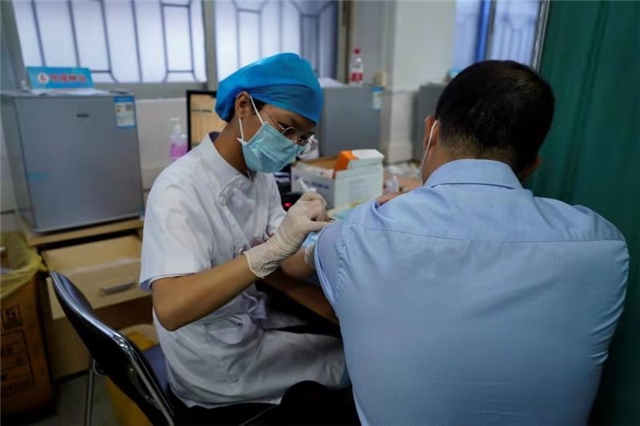 As of May 16, about 630,000 doses of COVID-19 vaccines have been administered in Zhongshan, including 434,000 initial doses and 197,000 second doses.

Zhongshan has set up 27 large-scale vaccination sites, and up to 80,000 people can be vaccinated every day. Residents can make an appointment on the Healthy Zhongshan app, in their neighborhood committees, or with their work units to get vaccinated.

At present, the COVID-19 vaccines for Zhongshan citizens use inactivated vaccine types, which are produced by the Beijing Institute of Biological Products Co Ltd and Sinovac Research & Development Co Ltd.