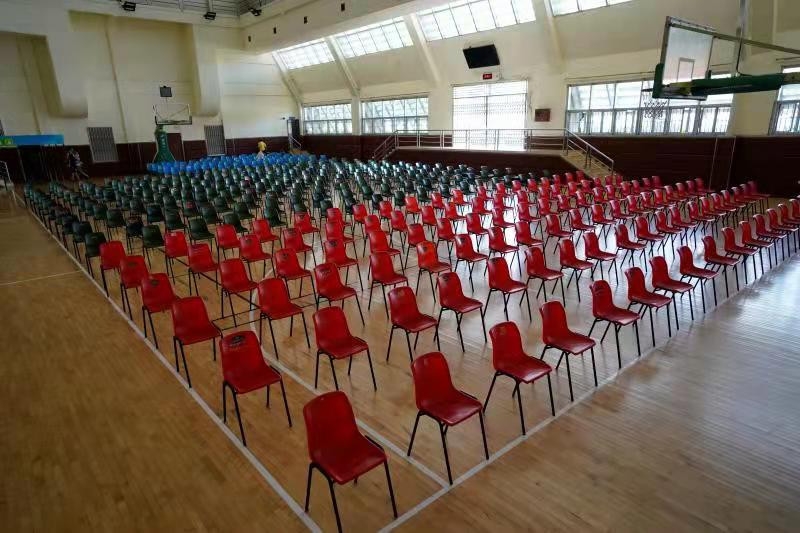 Zhongshan will set up another large temporary COVID-19 vaccination site at the Zhongshan Gymnasium, which is expected to in use next week.

The temporary site covers an area of 2,208 square meters. Vaccine recipients can enter through the west hall of the Zhongshan Gymnasium and wait their turn in the west grandstands, The main hall is used for registration and inoculation and the observing area and exit are in the auxiliary hall.

Including 4 information desks, 40 registration desks, and 40 vaccination cells, the gymnasium will become the largest COVID-19 vaccination site in Zhongshan, with an estimated daily (7 hours) vaccination volume of over 8,400 doses.

Zhongshan now has 29 large vaccination sites, with a daily vaccination volume of up to nearly 80,000 doses.