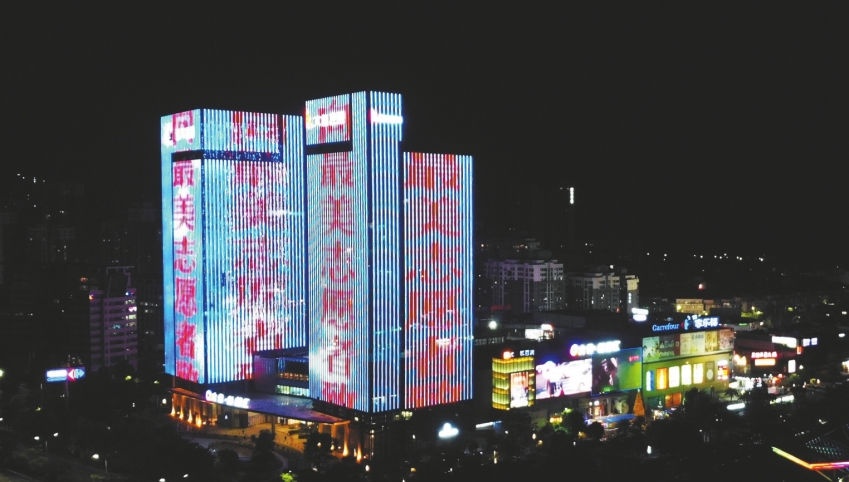 Twenty posters showing the volunteering spirit of outstanding Zhongshan citizens emerged as a bright spot in Zhongshan.
As one of the highlights of Zhongshan's Voluntary Service Week, the "Paying Tribute to our Heartwarming Volunteers" activity was held for 3 consecutive nights starting on the evening of December 3. Outdoor advertising facilities such as electronic signs, TVs in residential neighborhoods, billboards and bus stops in all towns and sub-districts were all lit up to pay tribute to the 830,000 lovely volunteers in Zhongshan.

At present, Zhongshan, which has won the "National Civilized City" title for six consecutive times, has 835,000 registered volunteers, accounting for 15.2% of its resident population, and more than 1,000 volunteer activities are carried out every day. Zhongshan has carried out more than 1.3 million voluntary service activities since 2015, totaling more than 21 million hours.