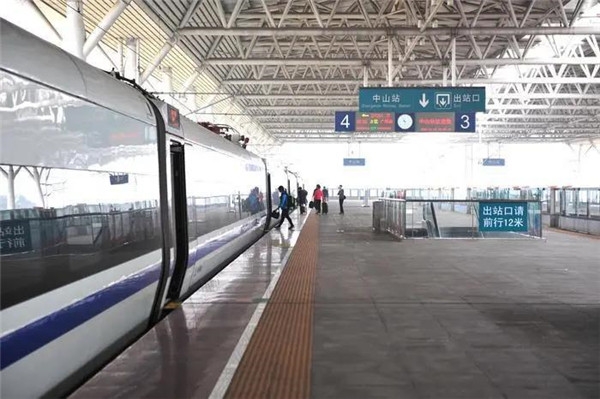 Train tickets for the first day of the Spring Festival travel rush, which started on January 28, 2021, are on sale from December 30. Passengers can buy tickets through such channels as website, telephone, ticket agencies, and vending machines.

Tickets for all passenger trains governed by China Railway Guangzhou Group Co Ltd, except for the Guangzhou-Kowloon direct train, will be available on the website of the Railway Customer Service Center of China (www.12306.cn) and its mobile APP.

The ticketing office time of 12306 China Railway will be extended from 6:00 to 23:30 to 5:00 to 23:30. Additionally, rules for ticket adjustments on the 12306 China Railway website and in person service windows will be synchronized allowing passengers to change tickets before midnight the day of boarding.

Different from previous years, e-tickets will also be available for local and K-class trains during the 2021 Spring Festival travel rush. E-tickets will be utilized among high-speed trains, inter-city trains, and slow trains governed by China Railway Guangzhou Group Co Ltd (temporarily excluding Guangzhou-Shenzhen-Hong Kong cross-border trains and the Guangzhou-Kowloon train). Passengers can enter stations directly with valid ID cards.

The railway departments will provide friendly ticketing services for elderly passengers, non-smartphone users, and other passengers during the Spring Festival travel rush. Ticket windows in stations will provide cash ticketing services, giving priority to elderly passengers in handling ticketing, ticket changes, refunding, and other services, and provide lower berths for the elderly as much as possible.