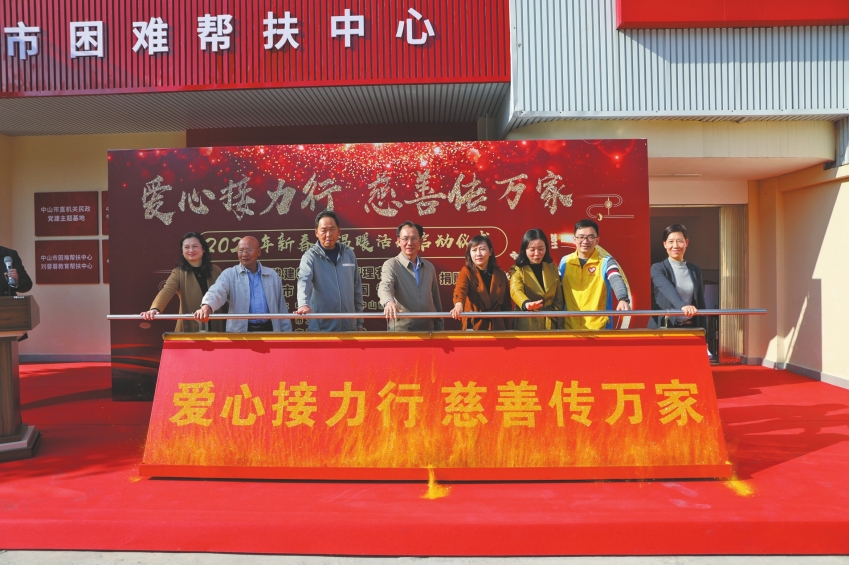 The 2021 Spring Festival "Family Charity Relay" sponsored by the Zhongshan Civil Affairs Bureau and Zhongshan Charity Association was launched on January 19. The "Spring Festival gift bags" containing daily supplies will be delivered to more than 4,000 needy households by social workers, CPC member volunteers, youth volunteers and social organization volunteers.
Since its first launch in 2011, this activity has become a well-known for its efforts to help the needy in Zhongshan. Over the past years, nearly 10 million yuan has been donated to help nearly 80,000 families.

This year's event is mainly to support families with a minimum living guarantee, low-income families, scattered households living in extreme poverty, and other civil guarantee groups. Each family will receive a gift bag of rice, peanut oil, preserved meat and other special supplies for the Spring Festival.