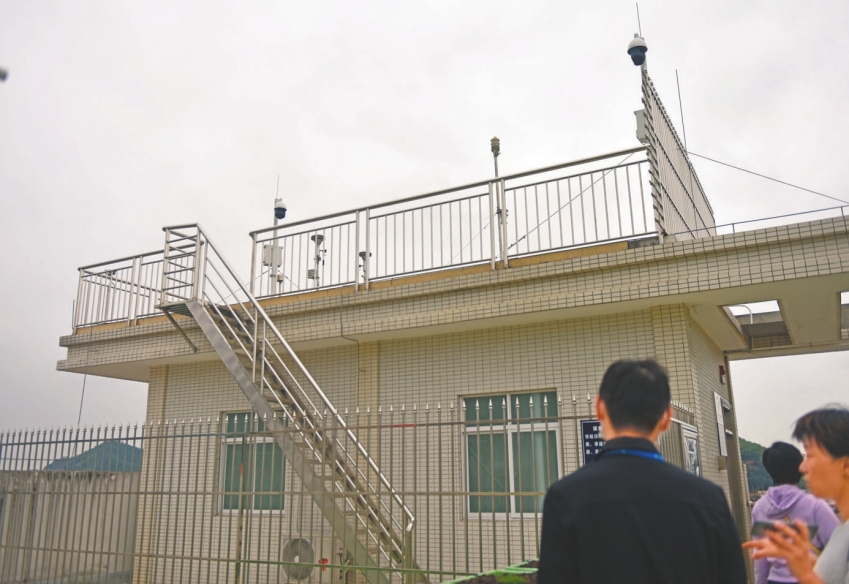 As another state-controlled air quality automatic monitoring station was recently built, Zhongshan now has 5 state-controlled monitoring stations in total.

The new South District State-controlled Air Quality Automatic Monitoring Station is located on the roof of Liangdu Middle School's administrative building. It is a small room with an area of about 12 square meters and a height of about 5 meters. On top of the room there are an open air sampling device and a monitoring probe. Air data monitoring instruments are set up inside.

"The state-controlled monitoring station is used to conduct 24-hour remote monitoring of conventional pollution particles and meteorological parameters in the air, providing the analyzed data to the ecological environment department as a reference for air quality. The monitoring factors include particulate matter (PM2.5, PM10), ozone, nitrogen dioxide, sulfur dioxide and carbon monoxide," said Chen Zilin, an engineer of the Zhongshan Ecological Environment Technology Center. "It can output real-time monitoring data every 5 minutes."

According to Chen Zilin, the other 4 state-controlled monitoring stations in Zhongshan are located in Zhangxi Village, Huabai Park, Zimaling Park and the Changjiang Tourist Area. There are also 4 province-controlled monitoring stations located in Xiaolan, Minzhong, Nanlang and Sanxiang towns respectively.