As the famous saying goes, "You reap what you sow". With the arrival of autumn, Yakou Village in Nanlang District sprung back into life and color. The plentiful harvest attracted flocks of visitors displaying the joys of the harvest!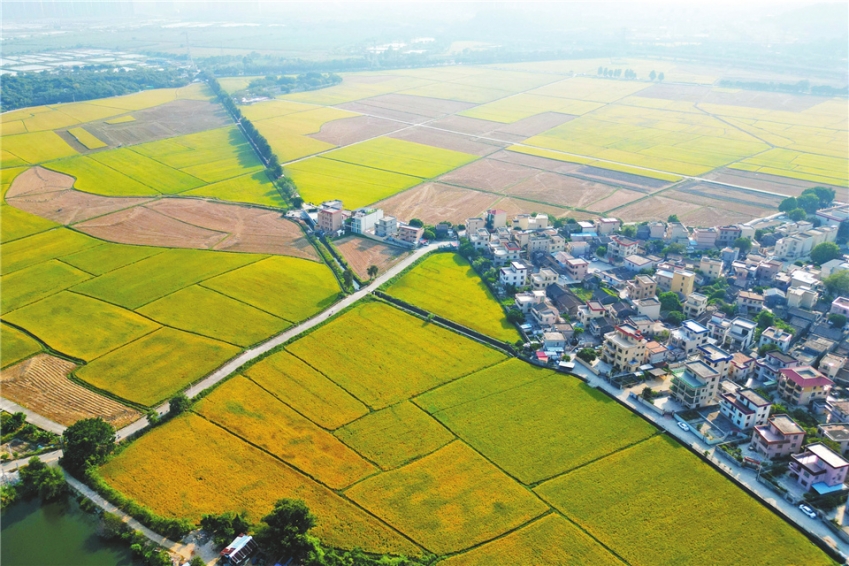 At the time of a rice harvest, the golden farmlands in Yakou Village present a stunning view.

A golden grain drying field.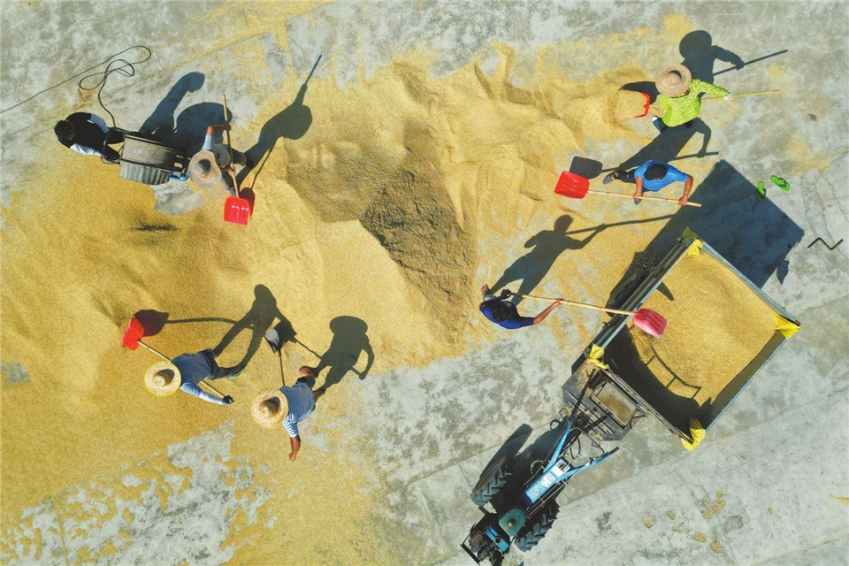 Villagers use leaf-blowers to remove the shriveled husks from the rice, and load the sifted rice into a truck.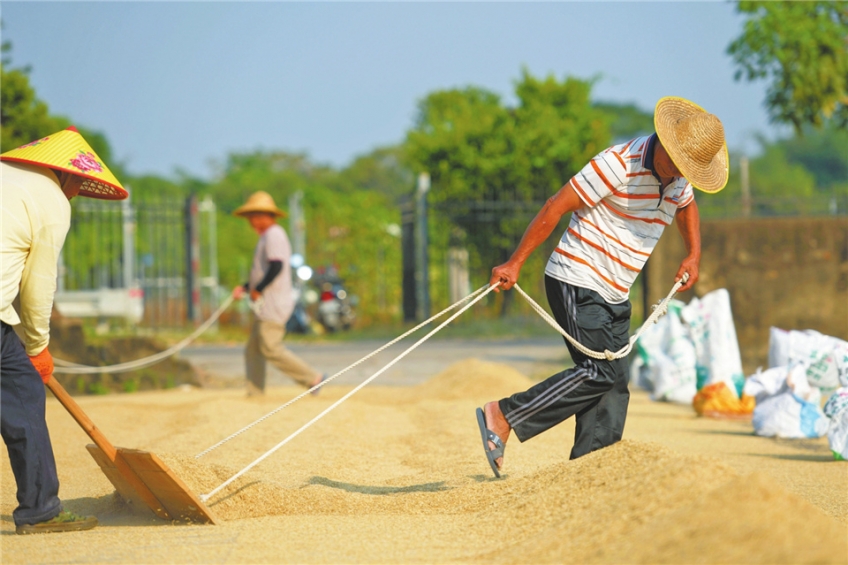 Villagers work in pairs, using a wooden rake to spread the harvested rice to remove moisture.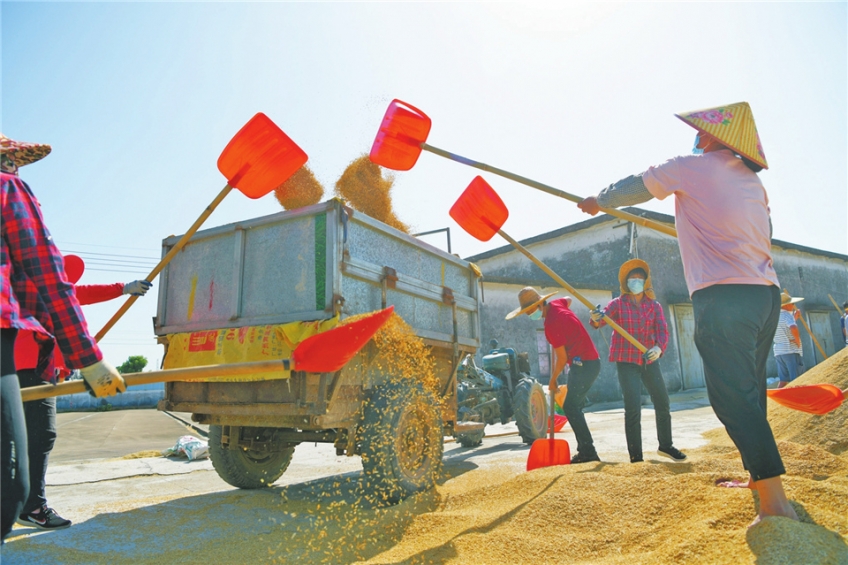 Sifted rice is loaded into a truck and driven away.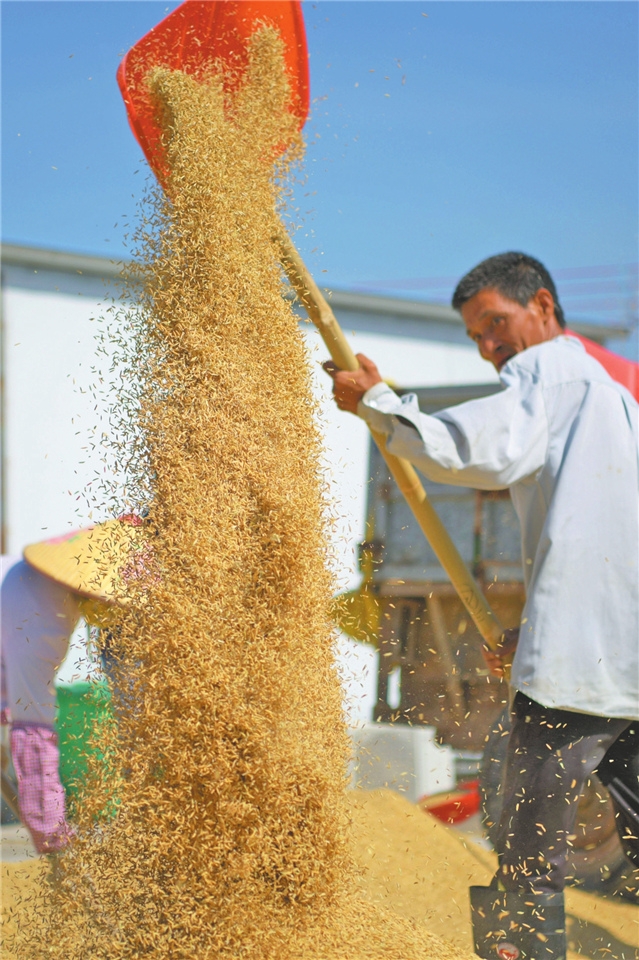 A villager scooped up grains with a shovel as a leaf-blower clears away the husks. [Photo by Miao Xiaojian]