Yunti Mountain Flower Sea in Nanlang District was crowded with visitors on the morning of March 1. Up to 10,000 golden trumpet trees here are in full blossom, with their beautiful flowers swaying in the wind.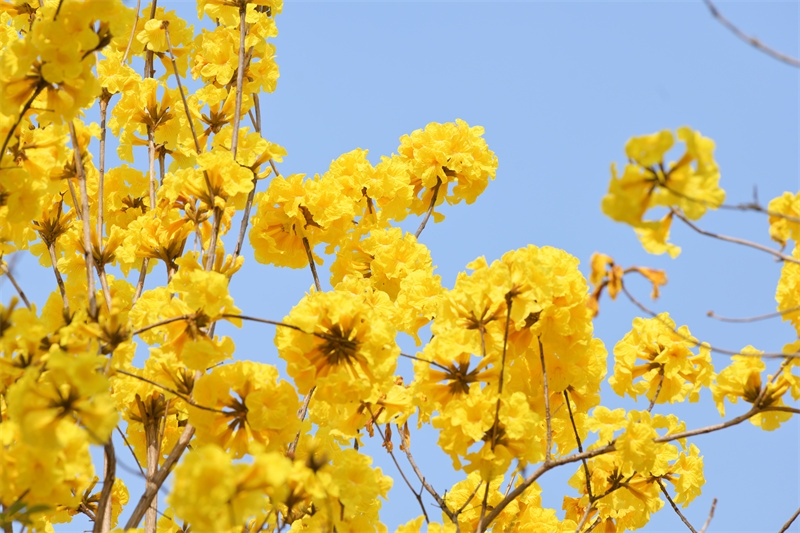 As the largest golden trumpet tree plantation in South China, the scenic spot, home to 10,000 golden trumpet trees, attracts a large number of tourists every year.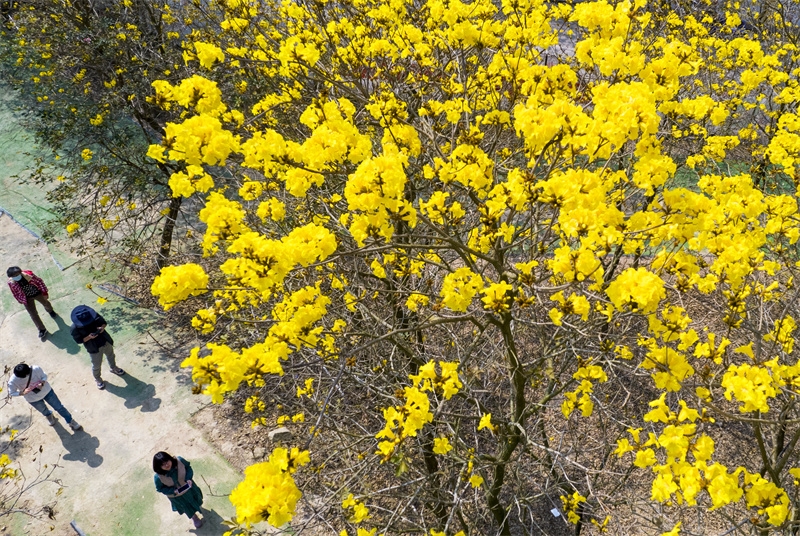 As this weekend will see golden trumpet trees in full bloom and the blooming period will last till the Qingming Festival, their flowers are viewable throughout March, according to the head of the scenic spot.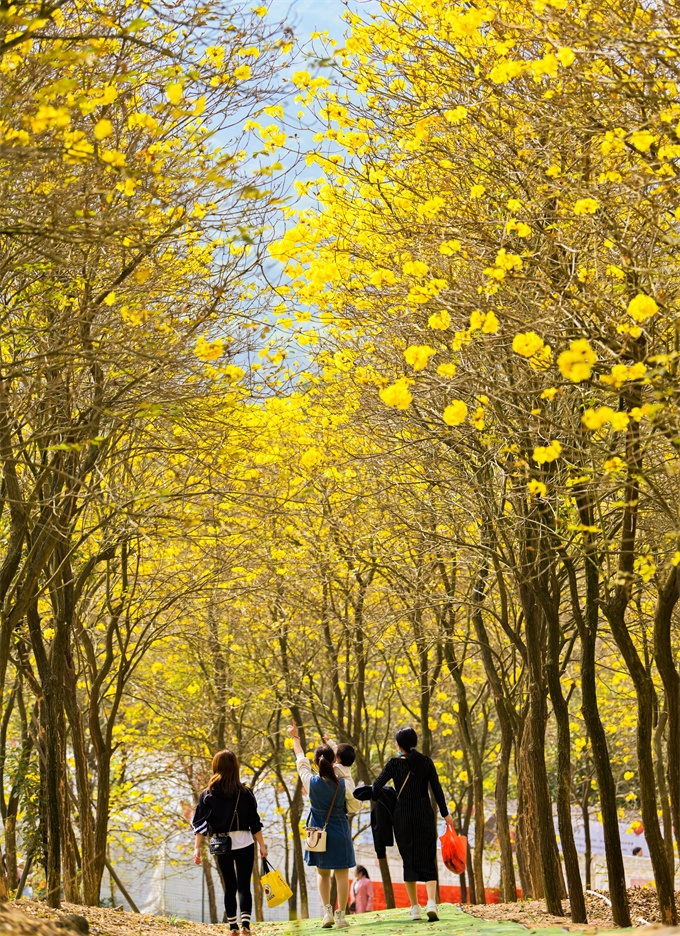 In addition to golden trumpet trees, there are also large clusters of red, white and pink flowers in the scenic spot.