The three-and-a-half-month fishing ban in the South China Sea ended on August 16, and fishermen in Hengmen Community of Cuiheng New District (Nanlang District) happily embraced the fishing season. Going Out to Sea, a classic tourism program, attracted quite a lot of tourists on the day, and many returned with great harvest.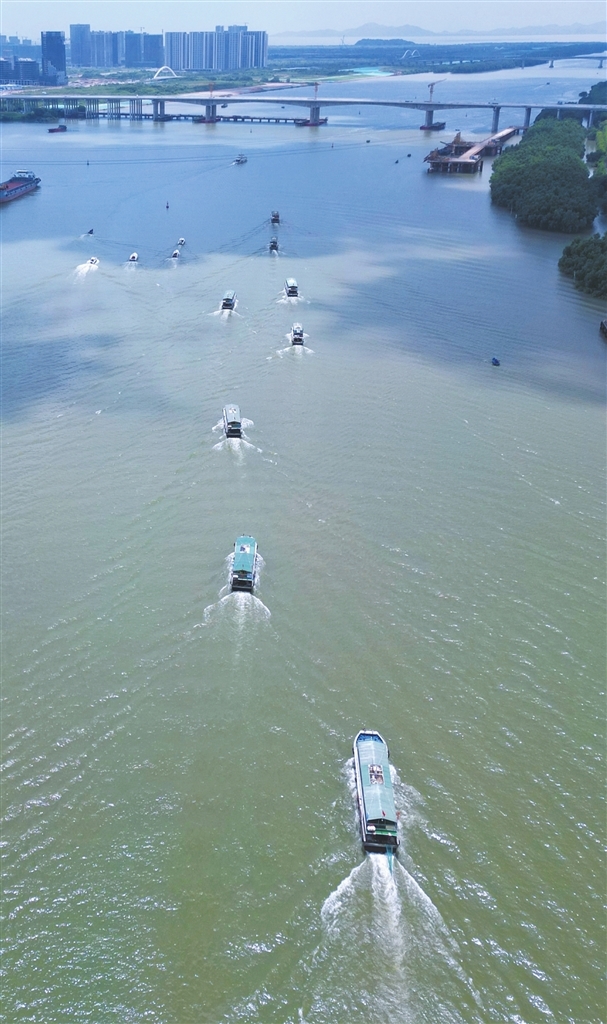 The fishing boats of the "Going Out to Sea" program set out for the sea.

Return with great harvest.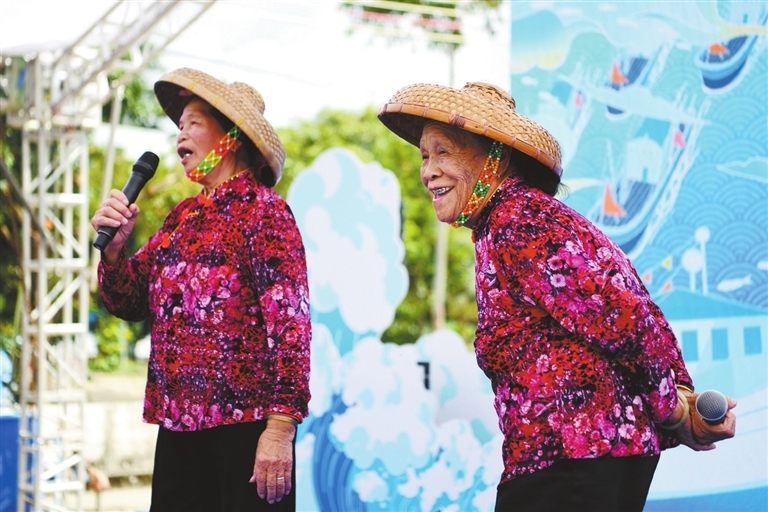 Two old ladies perform salty-water songs.

The whistle blows and the fishing season starts.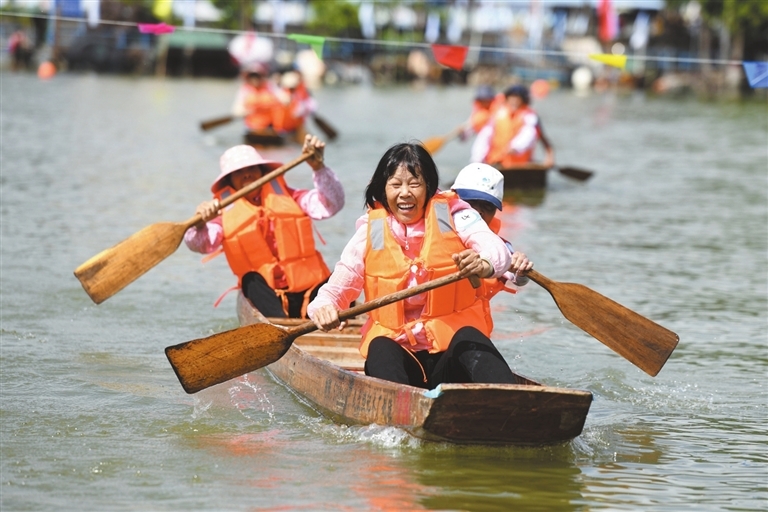 The funny three-man boat race.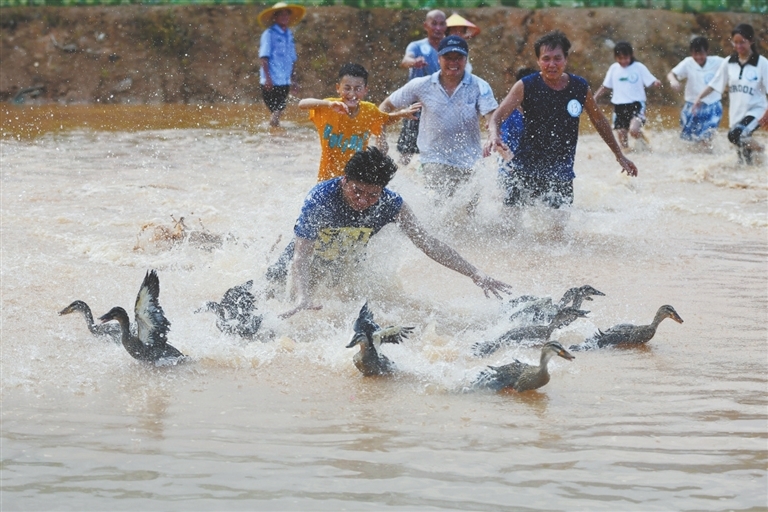 The exciting duck-catching competition.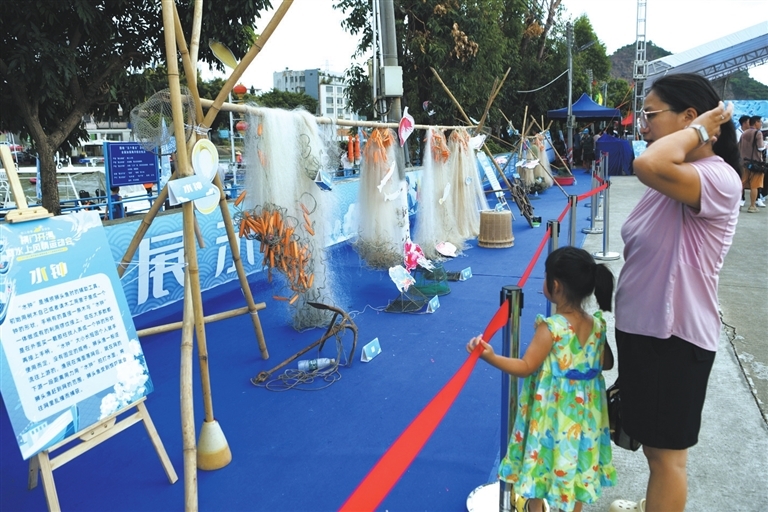 People visiting the fishing gear exhibition.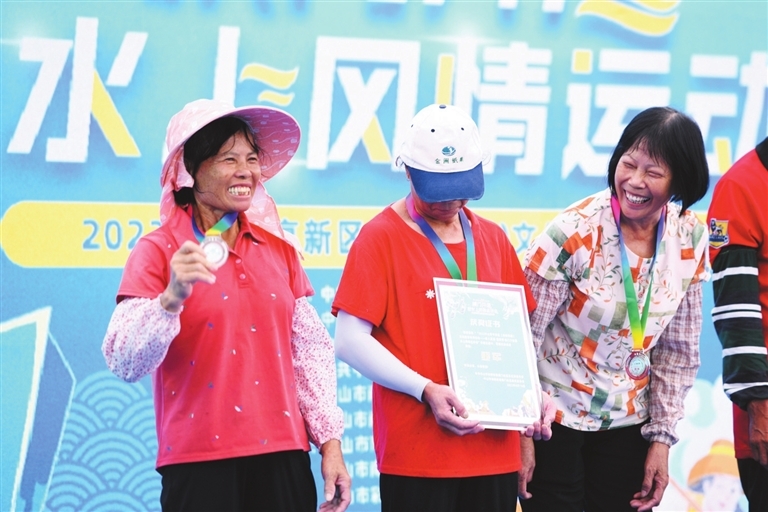 Happy to win prizes.
Chefs preparing dishes for the fishing feast. (Photos/Miao Xiaojian)