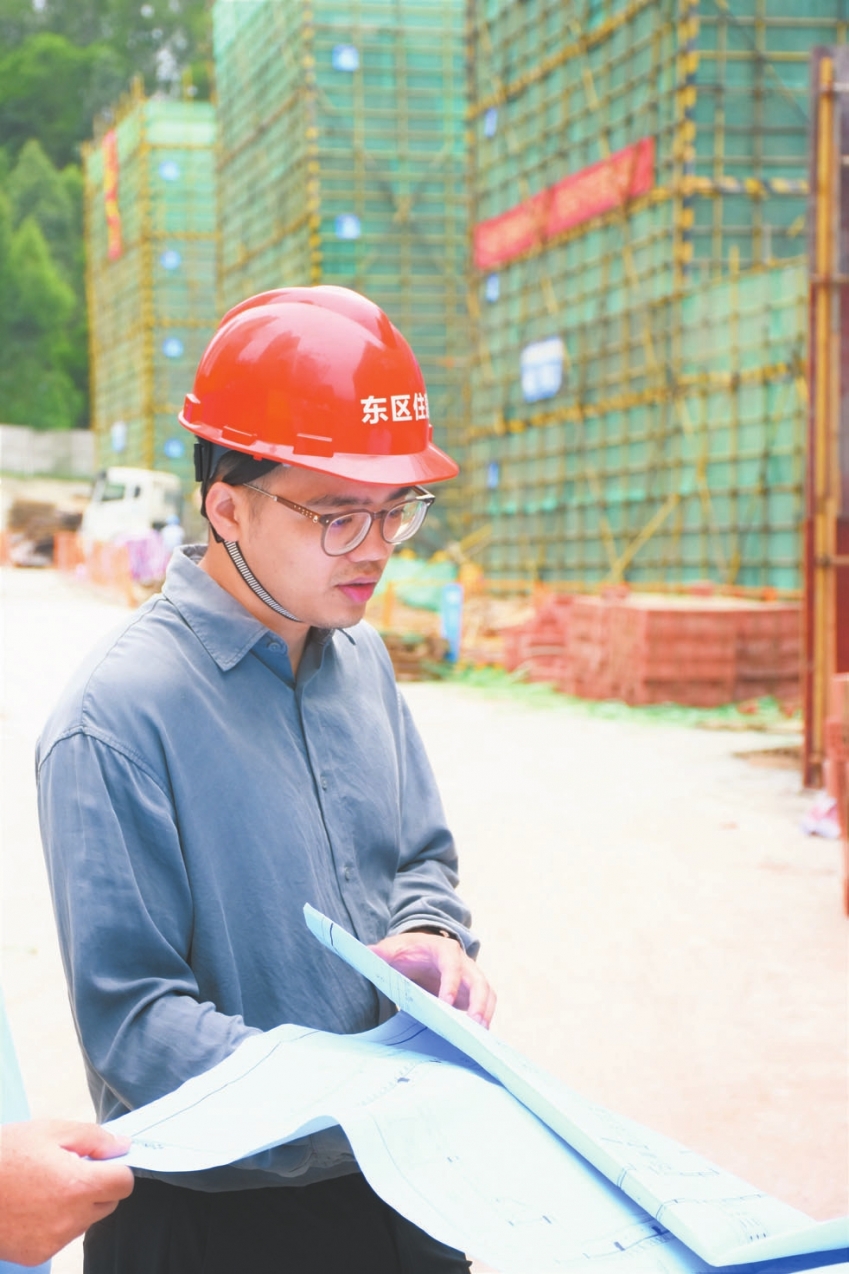 "Basically, I spend half of the week at the construction sites." In August 2020, Dr Wang Qingkai of Hong Kong Polytechnic University has become a civil servant in the urban management, housing and urban-rural development, agriculture and rural affairs bureau of East District through an urgently-needed talent plan of Zhongshan city.

Born in 1990 in Hainan province, Wang chose to return back to the mainland for work after receiving his doctoral degree in 2019. Wang came to Zhongshan not just for the various policies of the urgently-needed talent plan, also for the great growth potential in the city. "I was inspired by the sincerity of the Zhongshan government in terms of employment and talent training."

So far, Wang has participated in two on-the-job training programs in Zhongshan. "For future development, what I need to do is just to be myself and do my duty better."

Wang said that since working in Zhongshan, he has been deeply impressed by the diligent and pragmatic working style of Zhongshan people. Compared with his previous life and work experience in Hong Kong and Shenzhen, he believes Zhongshan people live in a more ordinary and self-disciplined life. "People here in Zhongshan work very hard and rarely indulge in nightlife." In his eyes, it was totally right to come to Zhongshan.