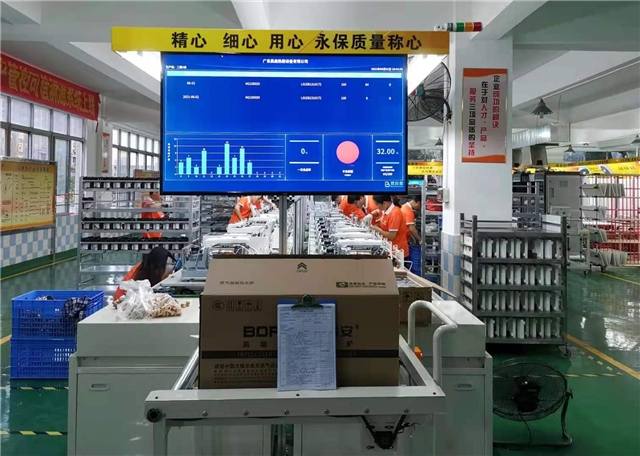 Guangdong Hause Thermal Energy Equipment Co Ltd recently moved into a new factory and launched an intelligent automatic and digitized production line. Wu Xiaofeng, chairman of the company, said that millions of yuan were invested in this new intelligent production line, equivalent to the cost of building a new factory. Without government subsidies, such costs would be a great burden on a small and medium-sized enterprise.

To promote the transition from traditional manufacturing to intelligent manufacturing for small and medium-sized enterprises, Zhongshan last year has investigated pilot programs on the digital collaborative innovation of industrial chains and digitalization of communication between enterprises. The Hause Thermal Energy Gas Heating Water Heater Automated Production Line Project was among the second batch of pilot projects for the collaborative innovation of industrial chains for Zhongshan's key industrial clusters. Approved projects can receive a 30% subsidy from the provincial and municipal governments.

Recently, another 11 projects were approved in Zhongshan. "Our goal this year is to help 100 enterprises in digitalization." Huang Qiongxiu, secretary general of the Life Cycle Alliance Public Technology Service Platform, said that more than 40 enterprises are seeking approval for their projects. At present, a number of intelligent manufacturing service providers are being reviewed. More enterprises are expected to be approved in the second half of this year.