Towards the end of this year, Zhongshan Glamor Optoelectronics Technology Co Ltd (Glamor) is still in a busy season for production. The company's ambient and art lamps are sold all over the world.

As an export-oriented enterprise, Glamor has kept the impact of the epidemic well under control in recent two years, with quality assurance and sustained innovation as fundamentals to its sustainable development, said the company's manager Kong Linghua.

Glamor has been recognized as a provincial high-tech enterprise for three consecutive times since 2015. With nearly 100 patents covering copyright, design, utility model and invention, Glamor has become a global leader in the artistic lamp segment.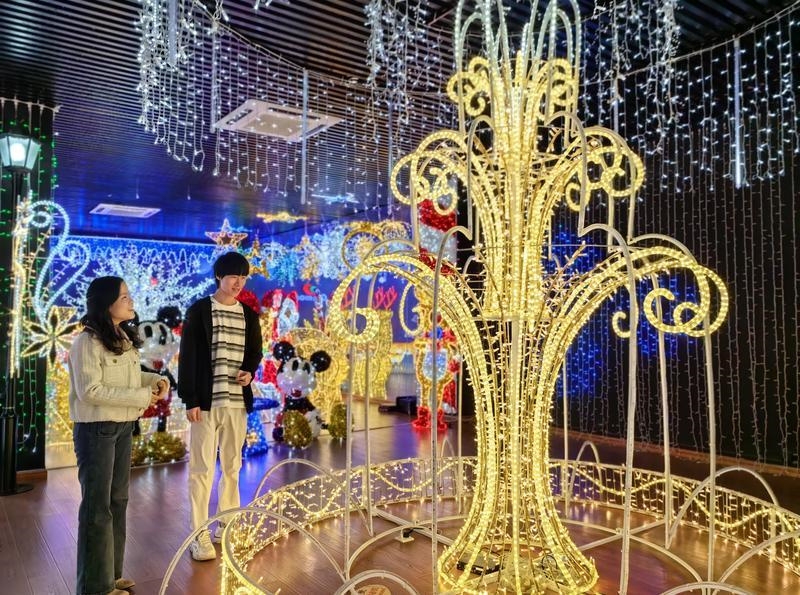 At Glamor's showroom, flickering neon presented a warm atmosphere. Dynamic fountain artistic lamps, art modeling lights featuring polar bear, sika deer and other cute animals…such holiday lighting products have been Glamor's hot sellers.

Kong said more than 95% of Glamor's products are exported to Europe and America, Asia, Latin America and other regions, which are mostly used outdoors, during holidays and in business districts to heighten atmosphere. Glamor can turn customers' ideas or inspirations into reality - real creative custom products.

For example, inspired by the philosophy of "igniting the people's hearts with lights" proposed by local authority in Iraq, Glamor designed, developed and manufactured relevant products in the shortest time. Upon their arrival in Baghdad, these products were highly recognized by local government and customers. Since then, Glamor has taken "Bringing joy and hope to the people of the world" as its slogan.