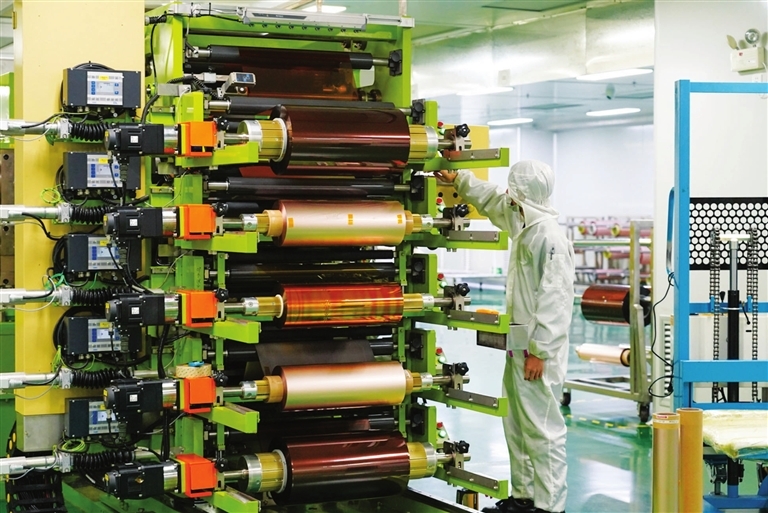 "This is the first unit of 5G-powered high-frequency materials production equipment in the Chinese mainland, with a cost of 80 million yuan." In the 5G-powered high-frequency FCCL intelligent plant of Zhongshan Allstar Electronic Materials Co Ltd, a huge production unit in operation stands out from others.

Due to the stringent requirements of the equipment for the foundation, the company invested 60 million yuan to specially construct this plant building, according to Fan Jinze, general manager assistant and CIO of Zhongshan Allstar. The equipment has further improved the high-frequency material preparation technology of the company, making it China's number one in terms of development and production capacity.

Founded in 2005, Zhongshan Allstar, under China Aerospace Science and Industry Corporation, is a high-tech enterprise specialized in the development and production of flexible printed circuit materials.

Cao Erbin, general manager of Zhongshan Allstar, said that, in the coming year, the company would seek new breakthroughs in production capacity, scientific research, quality improvement and marketing, and strive for an over 30% growth in both operating revenue and total profit.