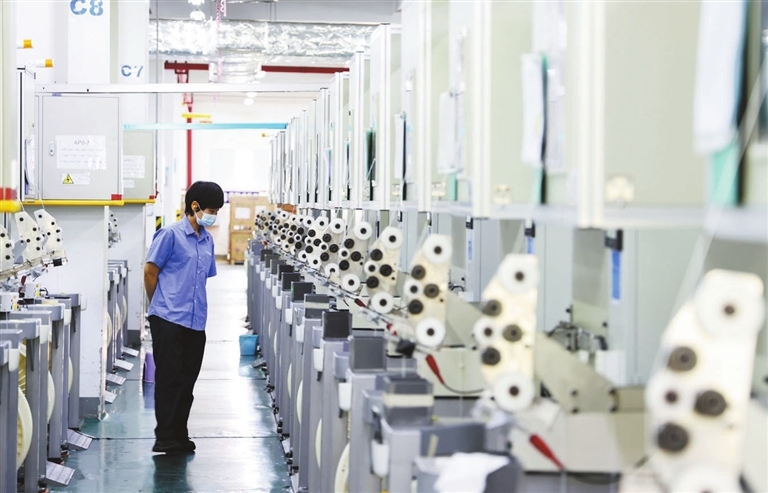 Rows of intelligent braiders are operating in full swing, with cameras above monitoring their status, and staff members can view workshop production in real time.. This is a production scene of Zhongshan Luvada's digital insulated braiding workshop.

"A workshop of the same size now can accommodate twice the number of machines before and production efficiency improves by nearly 50%. Compared with its early days, the company now has 10 more employees, and its output value has increased by more than 100 million yuan." In the digital insulated braiding workshop, John Du, general manager of Zhongshan Luvada, was satisfied about the effects of digital and intelligent transformation.

Zhongshan Luvada is a subsidiary of Luvada Group in Huangpu Town, and Luvada Group is part of the advanced product copper and copper alloy business section of Mitsubishi Materials Corporation. As a company that aims at massive health and mainly supplies superconducting wires for MRI devices, Zhongshan Luvada has maintained an annual growth rate of over 20% in recent years, and in particular, the per capita output has increased by 80% in 5 years after it started to invest in intelligentization and digitalization in 2017.

Now Zhongshan Luvada is planning to introduce the latest intelligent vision system and AI tools to boost the intelligence of products in process, hoping to achieve fruitful results in both massive health and semiconductor businesses through continuous optimization of production management, according to John Du.