Guangdong recently announced the first batch of chain leader enterprises of key strategic industries of the province for 2022, with 32 enterprises (times) selected. Five enterprises (times) from Zhongshan made the lists.
Specifically, TCL Air Conditioner (Zhongshan) Co was selected as the leader of the "Household Refrigeration Equipment Industry Chain", and Vatti Co and Guangdong Galanz Microwave Oven & Life Appliances Manufacturing Co were selected as the leaders of the "Kitchen and Bathroom Appliances Industry Chain".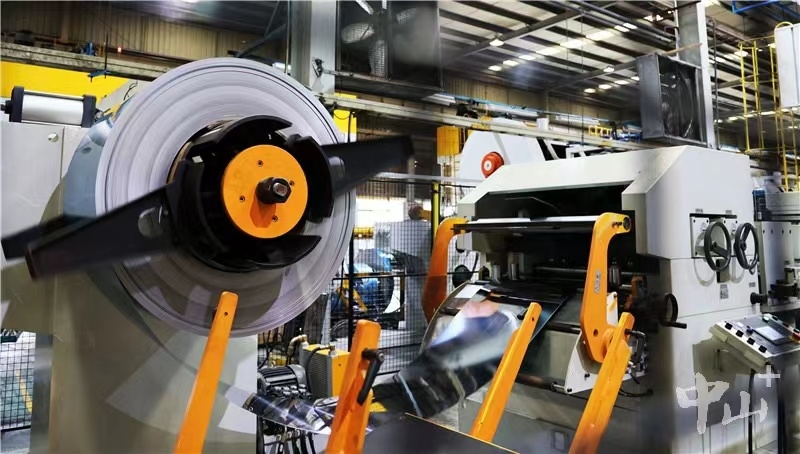 One of Galanz's digital smart workshops. (File photo/Wen Bo)

Mingyang Smart Energy Group Co was selected as the leader of the "Offshore Engineering Equipment Industry Chain". In the new energy field, the company was also the leader of the "Offshore Wind Power Equipment Manufacturing Industry Chain".

Chain leader enterprises of the smart home appliances industrial cluster are mainly based in Zhongshan, Foshan and Zhuhai cities. Among the seven enterprises selected, three are in Zhongshan, three in Foshan and one in Zhuhai.

Smart home appliances manufacturing is a competitive industry of Zhongshan. Currently, Zhongshan is home to more than 10,000 household appliances makers and supporting enterprises, including such famous brands as TCL (air conditioner), Galanz (microwave oven), Homa (refrigerator), Vatti (gas appliance), Midea (electric fan) and etc.