No workers are spotted in a workshop of Hongrita Precision Modules (Zhongshan) Co. From material provision to the injection molding of semi-finished products, everything is efficiently handled by intelligent machines.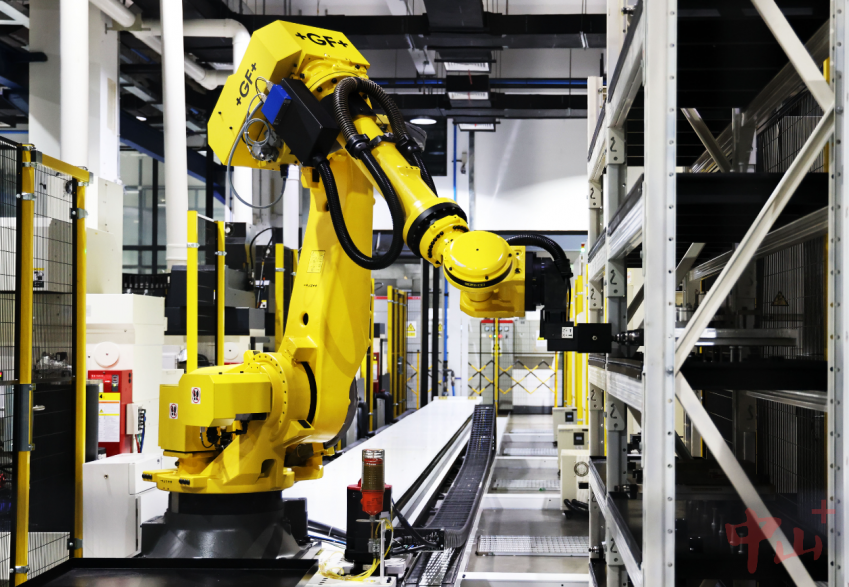 "Hongrita entered Zhongshan in 2015 and adopted the group operation mode with dual bases and four factories. To tackle new development challenges, our company sought assistance from productivity promotion departments to promptly adjust the management strategies," said Cai Junjie, CEO of Hongrita Group, adding that in 2018, the core management replanned the company's five-year development strategy. One of the development goals was to establish green and intelligent factories.

Since 2016, by introducing technology service resources from Hong Kong and Macao, the Zhongshan Productivity Promotion Center has launched targeted counseling services for enterprises in Zhongshan. In addition, it has established a special subsidy fund to support enterprises in management upgrade.

After rounds of cooperation, Hongrita now possesses a new Digital Management System (DMS), which significantly enhances the rationality of production plans and scheduling efficiency of the company. "In 2022, Hongrita's per capita annual output value soars approximately 37% compared to 2018. The company sees a significant rise in output value and a notable increase in profits", stated Cai Junjie.

There are more than 2,300 Hong Kong-funded enterprises in Zhongshan. Over the past seven years, the Hong Kong Productivity Council (HKPC) has provided personalized counseling services, innovative solutions and technical support for a number of Hong Kong-funded enterprises in Zhongshan, assisting them in their transformation, upgrading, and overseas expansion.

Established in Xiaolan Town in 1994, Zhongshan LK Machinery Co is a holding subsidiary of LK Group in Hong Kong and serves as the South China production headquarters for injection molding machines. Through cooperation with the HKPC, LK Machinery has successfully developed the prototype of all-electric injection molding machines with intellectual property rights and launched six models for mass production.

Currently, LK Machinery has delivered its products to many automotive companies, including Tesla, GM, Volkswagen, Xiaopeng, BYD, Geely and Changan.

Regarding future development, general manager Xie Xiaosi stated that LK Machinery would eye India and Southeast Asian countries and pay more attention to overseas markets.
"A series of support and cooperation in innovation and technology enabled Hong Kong-funded enterprises like us to experience the advantages of pursuing development on the mainland and the new opportunities brought by the development of the Greater Bay Area," said Xie Xiaosi, adding that sci-tech innovation is the confidence and assurance for enterprises to sustain high-quality development.