Award ceremony held for 1st optoelectronics innovation, entrepreneurship competition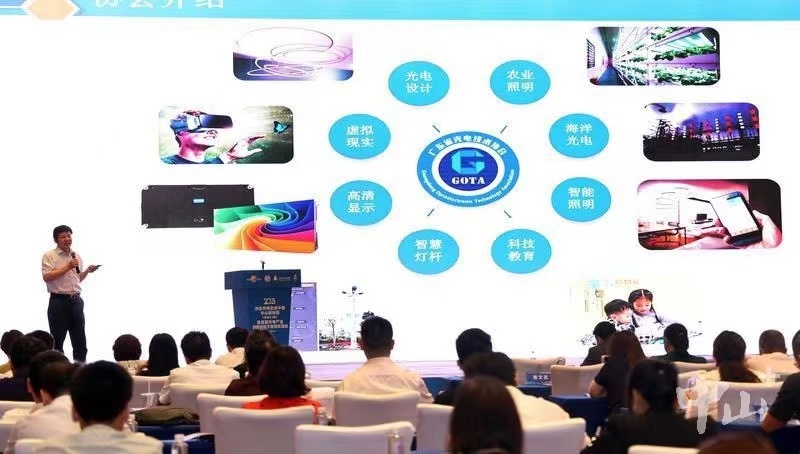 On August 31, the 2023 "Entrepreneurship Mentors Visiting ZOS-Park" activity cum the award ceremony for the 1st Optoelectronics Industry Innovation & Entrepreneurship Competition was held in Zhongshan.

The 1st Optoelectronics Industry Innovation & Entrepreneurship Competition 2023 was carried out from mid-May to August, attracting more than 100 teams with 141 projects from 36 countries.

On that day, eight projects signed contracts to settle in Zhongshan. Among them, the "Research and Development of TOC Optical In-situ Sensor and Online Monitor of Seawater" and the "Ultra-high Performance Real-time Rebound Compensation Seven-axis Linkage Industrial Laser Robot R&D and Industrialization" projects won the first prize of the creative group and start-up group respectively.
Over the past years, Torch Development Zone has already introduced a batch of high-end platforms such as the Zhongshan Institute of Changchun University of Science and Technology, as well as more than 140 optical enterprises, including such industry leaders as Union Optech and Tongyu Communication.
Currently, the optical and optoelectronic industries in Torch Development Zone have a total output value of 70 billion yuan. Segments such as high-power zoom optics and high-definition high-power security zoom account for more than 85% of the global market share.