In TCL's commercial AC manufacturing park located in Nantou Town, the Zhongshan Daily reporter witnesses the entire process of making an air conditioner from scratch: Most parts are finished by robots or manipulators, with engineering technicians only responsible for inspection to ensure that each product meets the required standards before leaving the production line.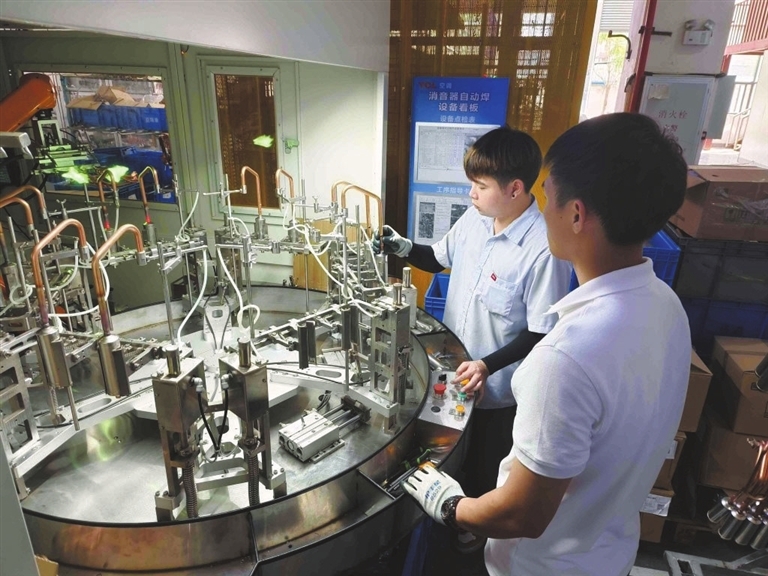 A TCL workshop.
The new, spacious, high-standard workshops in the manufacturing park are equipped with various types of intelligent manufacturing equipment. Parts and components, finished by these equipment, will be conveyed to the general assembly shop via aerial conveyor belts. The finished products will be further sent to the warehouse for delivery.

The TCL commercial AC manufacturing park, with a land area of 50 mu (about 33,333 square meters) and a construction area of 42,000 square meters, was put into operation in May last year. Next-generation information technology, Internet of Things, big data, cloud computing and other technologies are widely applied to online product management, manufacturing, park management and other activities.

The park includes sci-tech buildings, an intelligent manufacturing center, a testing center, 16 advanced laboratories and 8 digital production lines. At its full capacity, the park is able to produce over 2 million units (sets) of products, with an output value exceeding 5 billion yuan.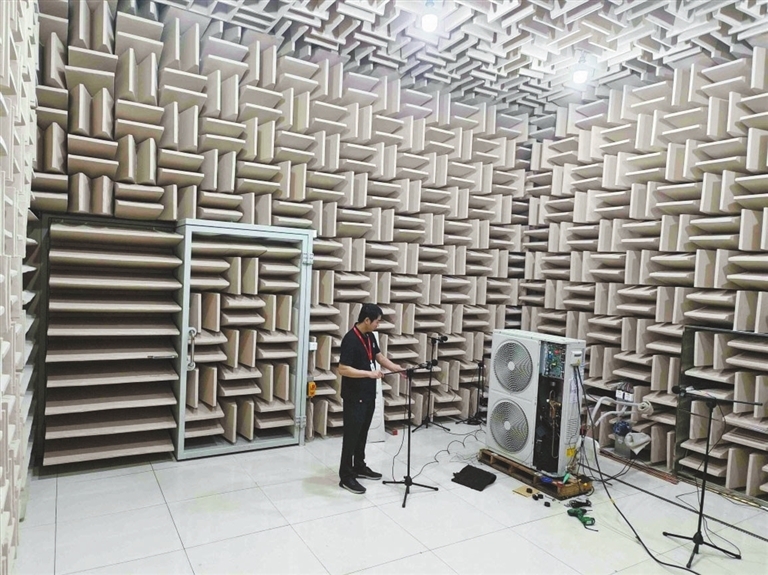 A laboratory in TCL AC's manufacturing park.
In recent years, TCL Air-Conditioner (Zhongshan) Co (TCL AC) has been focusing on the high-end, intelligent and green development and continuously strengthening its efforts in smart manufacturing and global supply chain. In 2021, TCL AC established a wholly-owned subsidiary - Guangdong Wankezi - in Zhongshan's Torch Development Zone. In 2022, the new firm's total output value exceeded 1 billion yuan.

On the strength of TCL AC's thousand-person research team, Wankezi is dedicated to the research and development and production of intelligent control systems. It provides solutions for household appliance makers and bridges the gap in the industry.

Founded in 1999 in Zhongshan, TCL AC is part of TCL Group, and its products are exported to over 160 countries and regions worldwide.