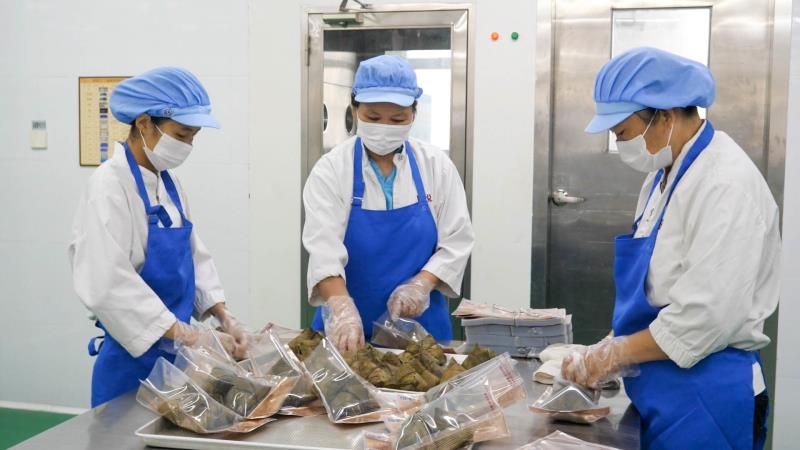 Zhongshan-made rice dumplings (zongzi) saw an export season around the Dragon Boat Festival.

In the workshop of Zhongshan Mingyue Food Co Ltd located in Sanxiang Town, a batch of freshly made rice dumplings prepare to be sold to Macao after cooling and vacuum packaging. These rice dumplings can be shipped and served at Macao people's dining tables right on the same day.

"Rice dumplings wrapped with pandon leaves are deeply loved by Hong Kong and Macao citizens." Mr Deng, head of Mingyue Food, said that new flavors such as rice dumplings filled with purple rice, sweet bean paste and coarse grains were also popular.

A total of 11.2 tons of rice dumplings made in Zhongshan, with a value of about 518,000 yuan, were exported to Macao this year.