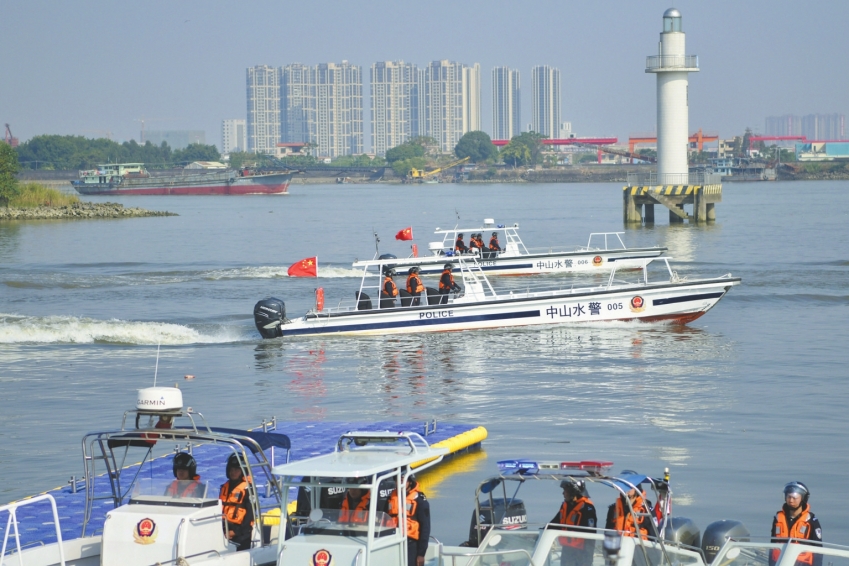 A ceremony was held at the Marine Anti-smuggling Brigade dock of the Zhongshan Customs' Anti-smuggling Branch on the morning of December 9 to unveil the law enforcement boats and the local marine law enforcement commando. Twenty-two law enforcement boats were put into use to safeguard Zhongshan's high-quality development.

The white and "police blue"-colored boats are printed with the words "Zhongshan Marine Police" as well as their numbers and the police badge. Each boat flies the national flag, and all police on duty wear life jackets and other necessary equipment.

On the same day, an anti-smuggling achievement exhibition was held.