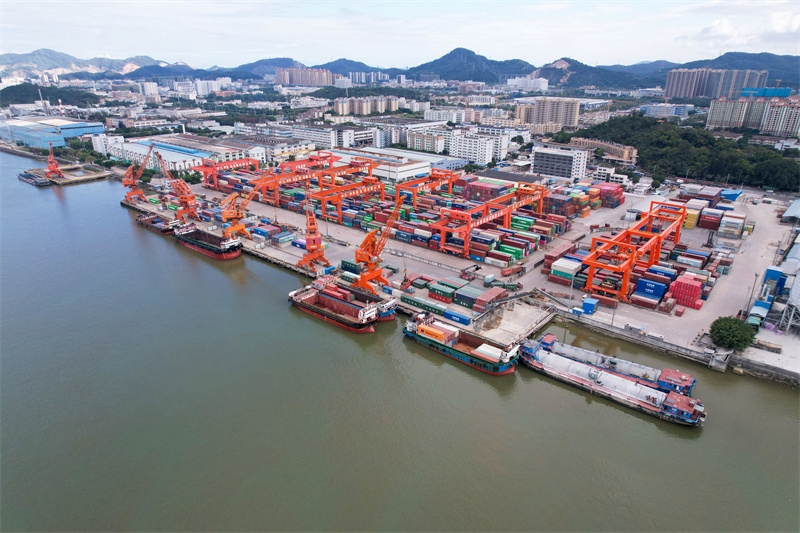 An aerial photo of Zhongshan Port. (By Yi Chengle)
The Zhongshan Port-Yantian Port combined ports route was launched on February 10. It is the fourth combined ports route between Zhongshan and Shenzhen.

After customs declaration, inspection and other formalities at Zhongshan Port, goods for export are shipped by barges to Shenzhen's Yantian Port, and then transferred to other ships before being exported. Just one-off customs declaration, inspection and release, the combined ports mode can significantly reduce the time of customs clearance.

The new route went into trial operation last December, and now is in official operation. Zhongshan-made products, such as LCD monitors of Wistron Zhongshan Co Ltd and stainless steel beds of Zhongshan Perfect Line Furniture Co Ltd, have been exported to the US, Canada among other countries.

The combined ports mode now covers five foreign trade terminals, namely Shenzhen's Shekou and Yantian Ports, and Zhongshan's Zhongshan, Xiaolan and Huangpu Ports, with a total import and export throughput of nearly 15,000 TEUs (twenty-foot equivalent units).