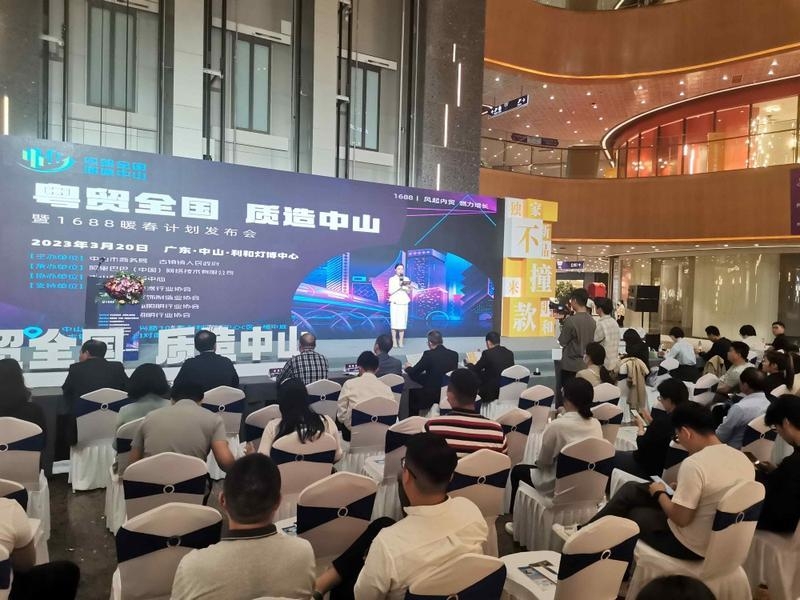 The 1688 "Warm Spring Plan" was launched on March 20 at the Lihe Lighting Expo Center in Zhongshan's Guzhen Town.

As a key target of the Alibaba (1688.com) e-commerce platform, Zhongshan has seen a boom in the supply and sales of lighting fixtures, home furnishings, building materials, home appliances and other products on this platform, with over 16,000 enterprises participating.

At the launch conference, Yan Jia, South China digital commerce director of Alibaba, said that with a focus on selling Guangdong products to all parts of the country this year, 1688.com will share the information of the 50 million buyers on the platform with enterprises in Zhongshan, aiming to connect production with consumption and to reduce costs, develop new sales channels and open up new markets for enterprises. The 1688 platform has launched the "Warm Spring Plan" for enterprises in Zhongshan, and focus will be on supporting new start-ups and source manufacturers to open new stores and grab orders.