Shenwan Port subordinate to Zhongshan Port & Shipping Group plans to build 6 separate cold storages with a total area of 1,000 square meters and a total capacity of about 3,700 cubic meters, which will be used to store fruits, frozen meat, chilled aquatic products and other cold chain cargos. The first 2 standard cold storages have been put into use.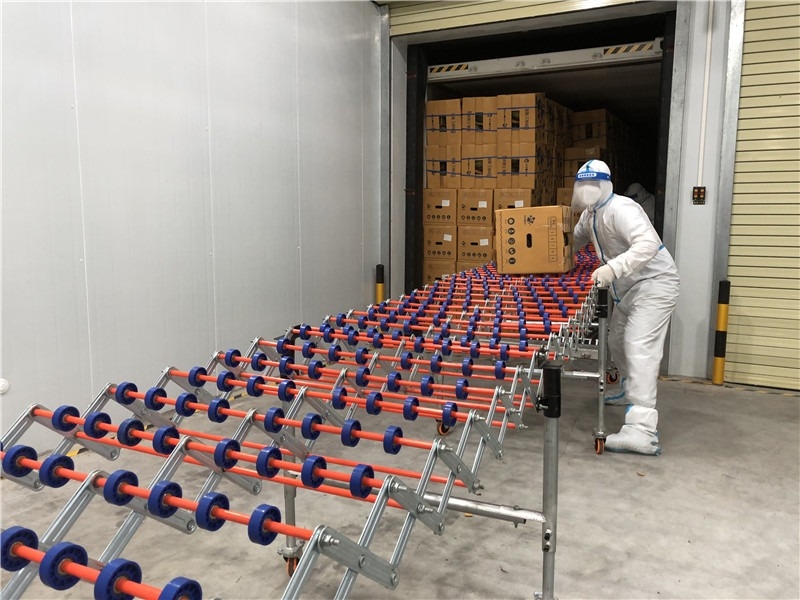 Zhongshan Port & Shipping Group has created a layout of Zhongshan Port in the east, Xiaolan Port in the north and Shenwan Port in the south in Zhongshan. Shenwan Port mainly serves as a freight terminal for Shenwan, Banfu, Sanxiang, Tanzhou and other towns and districts in southern Zhongshan, as well as neighboring cities like Zhuhai and Jiangmen.

Shenwan Port is 17 nautical miles from Macao and 52 nautical miles from Hong Kong by water, and it has three shipping channels. The port covers an area of 137,000 square meters, and offers four 1,000-ton general berths with an annual cargo throughput of 1.5 million tons and a container throughput of 300,000 TEUs.

With the operation of the cold chain warehouse of Guangzhou Nansha International Logistics Center as an opportunity, Shenwan Port will expand the import of cold chain cargos, to develop into a professional port for cold chain cargo import and a cold chain distribution center.

"Shenwan is next to timber furniture trading markets in Dachong, Shaxi and other areas. We're sparing no efforts to develop log import," said a staff member of Zhongshan Port & Shipping Group, adding that Shenwan Port would build a timber distribution center in the future.