The 133rd Canton Fair entered the third day on April 17. Enterprises from Zhongshan showed their technologies and smart products through their well-designed exhibition zones.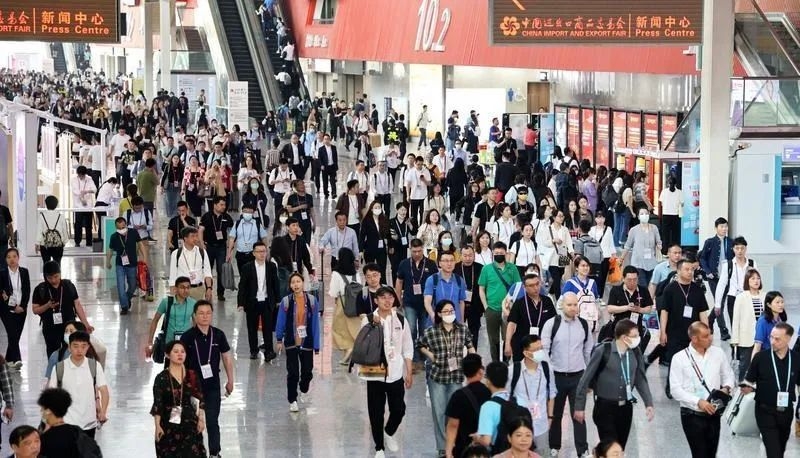 ▲The exhibition attracts flocks of visitors. (Photo/Wen Bo)
A total of 230 enterprises from Zhongshan took part in this Canton Fair, including 200 participating in the offline exhibition. Products displayed covered household appliance, lighting fixture, hardware, new energy, intelligent connected vehicle and other areas.

"This refrigerator has large fruit boxes and cold storage space, and it is perfect for customers in Europe, the US, the Middle East and Southeast Asia," said Huang Shengwu, marketing director of Central and East Africa of Homa, adding that the model was completely developed and designed in Milan, Italy with participation of local renowned designers, and was a best-selling product with high technological content.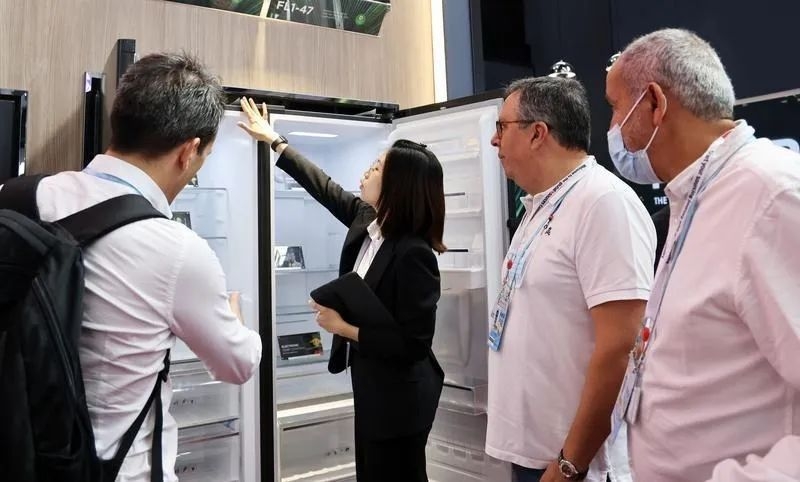 ▲Buyers negotiate business at Homa's exhibition zone. (Photo/Wen Bo)

Vatti's exhibition zone just leaped to the eyes once you entered the exhibition area for kitchen appliances. "We have 12 standard exhibition booths this time, the most within the the exhibition area for kitchen appliances." Said Chen Shaoxiang, general manager of overseas business of Vatti.

Vatti is specialized in kitchen hoods, stoves, ovens and gas water heaters, with 15% of its products mainly exported to North America, South America, Australia and other countries and regions. For this Canton Fair, Vatti brought along with many new kitchen hood models, which were of personalized designs and functions aming at using habits of people from different countries.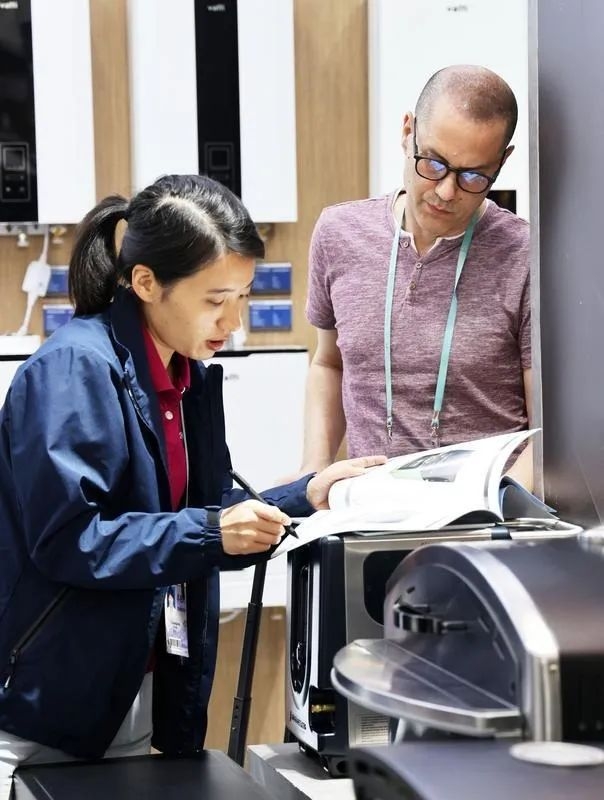 ▲A buyer negotiates business at Vatti's exhibition zone. (Photo/Wen Bo)

Weili had obtained 20 million yuan worth orders and was in the hunt for a total transaction of 50 million yuan or more, Huayi had reached 30 million yuan worth orders and Homa 50 million yuan... Statistics showed that Zhongshan enterprises reaped not only popularity and orders but also promising markets in the future at this Canton Fair.

In Huayi exhibition zone, a huge decorative light was eye-catching and many visitors even couldn't help taking photos. For this Canton Fair, Huayi had sent out its strongest export business team, including product managers, engineers, business mangers and senior executives, to provide merchants with best consultation service.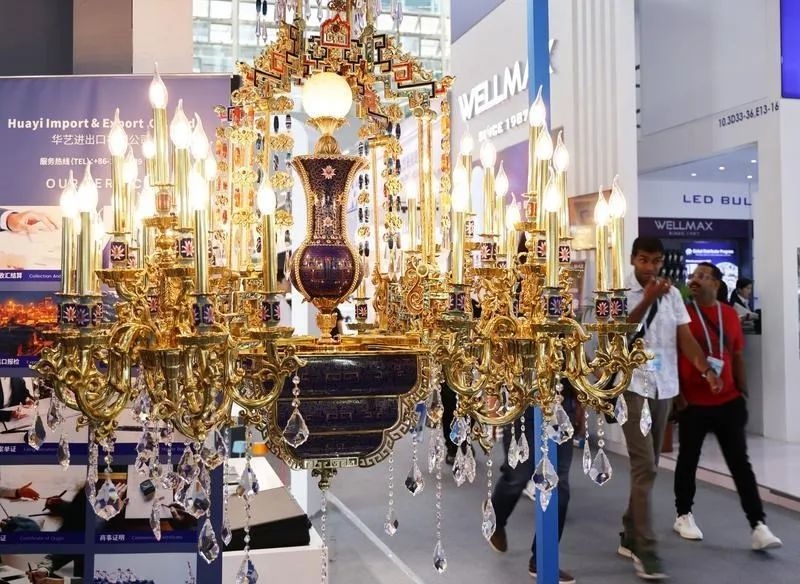 ▲Huayi's exhibition zone. (Photo/Wen Bo)

"After smooth communication with Kawan Lama Group, we expect to further expand the Indonesian market. They will inspect out factories some days later," said Mai Qiuying, a business manager with Bailiwei, a lighting company in Zhongshan. During the Canton Fair, Zhongshan signed a strategic cooperation framework agreement with Kawan Lama Group, and Bailiwei was one of the 19 enterprises that negotiated business with the largest retailer in Indonesia. "Backed by the government, we have more confidence to expand business in the future." Mai added.