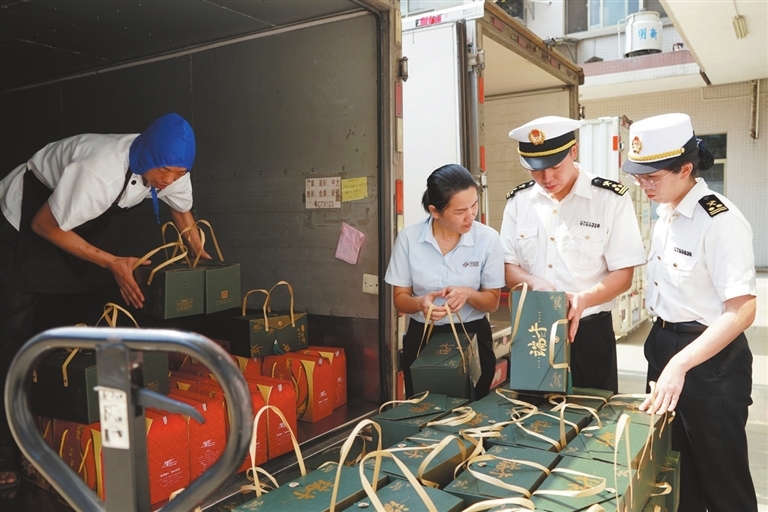 On June 13, in the processing workshop of Zhongshan Rongfulong Food Co, the tasty sticky rice dumplings (or zongzi), with the fragrance of Ludou and bamboo leaves, were ready to be delivered to Hong Kong and Macao compatriots and overseas Chinese around the world.

"We exported stick rice dumplings to Macao for the first time this year, and Zhongshan Customs provided us with full-process guidance on ingredient control, production management and export customs clearance, helping us deliver quality products and open up new markets," said He Weifeng, general manager of Rongfulong.

As of May this year, Zhongshan has registered two new zongzi exporters, and 40 tons of sticky rice dumplings were exported to the world through Zhongshan Customs, with a total value of 1.3 million yuan, up nearly 100% year on year.