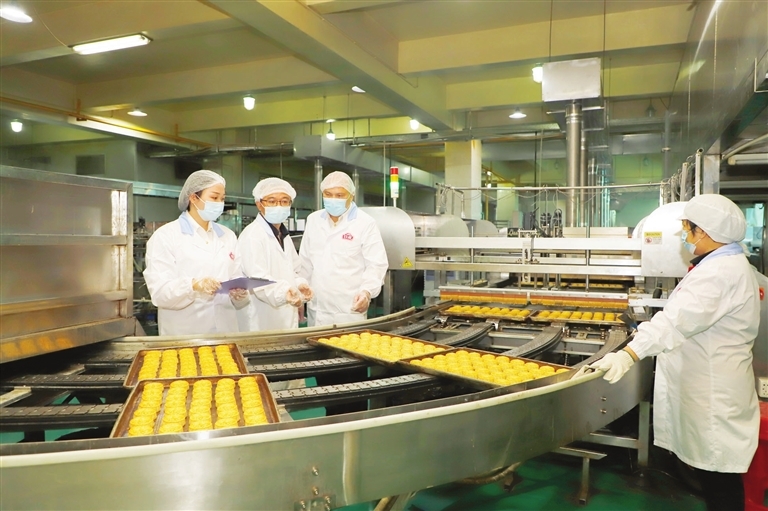 On September 13, Zhongshan Customs officers visited Zhongshan Riwei Foodstuff Co to conduct on-site supervision of the production of mooncakes for export and get updated information about mooncake exports.

"This year, exports of mooncakes for Mid-Autumn Festival increased approximately 30% compared to last year's," said Luo Ziming, Riwei's quality manager. In addition to traditional Cantonese mooncakes, the company also develops new products this year, hoping to promote Chinese cuisine and traditional culture overseas.

From January to August this year, a total of 636 tons of mooncakes, valued at 59.48 million yuan, were exported under the supervision of Zhongshan Customs to more than 30 countries and regions around the world.

Zhongshan has been engaged in mooncake production for nearly 100 years and mooncake export for more than 60 years. Zhongshan-made mooncake, as one of the most typical Cantonese mooncakes, serves as a business card to showcase China's charm and a carrier to promote Chinese culinary culture to the world.