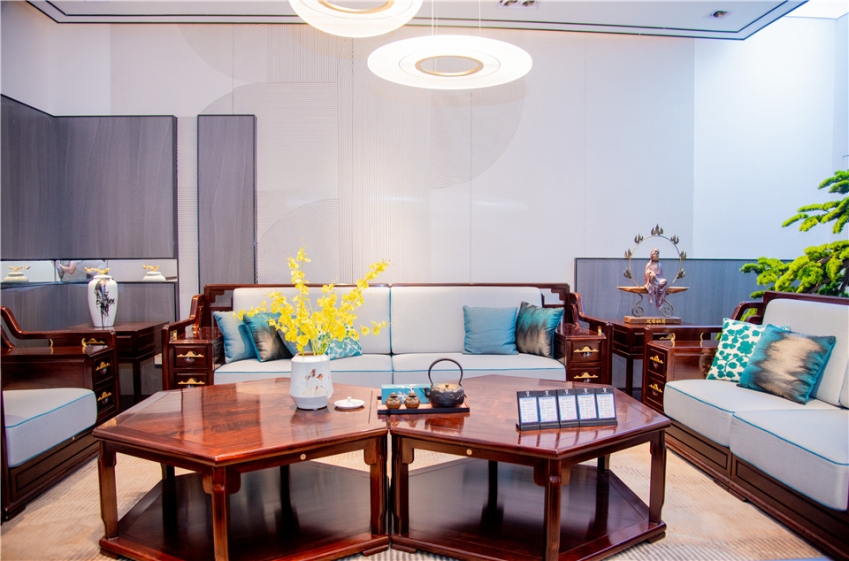 The 5th China New Chinese-style Rosewood Furniture Expo opened in Dachong Town on the morning of September 17.

Over 100 new products are on display. A high-end custom exhibition area is set up in the Convention and Exhibition Center on the 4th floor of the Chinese Rosewood Culture Expo City to create a unique area of customized life experience for visitors.

During the event, industry experts, manufacturers and distributors will jointly promote the "New Chinese-style" consumption concept to boost the development of the rosewood industry.

Collaborated with different furniture brands, the fair offers consumers an opportunity to purchase high-quality new Chinese-style rosewood furniture products at most favorable prices.