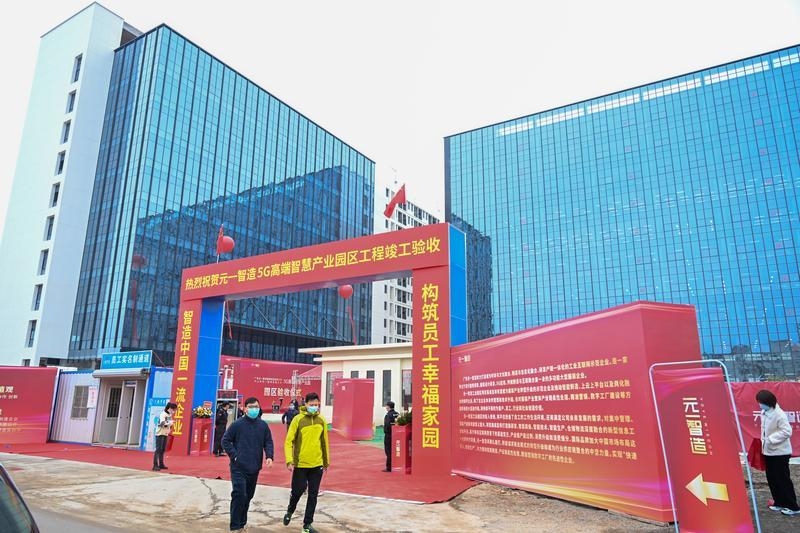 After one year of construction, Guangdong Yoye Wisdom 5G High-end Smart Industrial Park, a key industrial project in Shaxi Town, passed the completion acceptance on the morning of December 28. It will begin production before January 15, 2022.

Yoye Wisdom is an OEM clothing manufacturer and has formed good cooperative relationships with HLA and Anta Group. Over the past three years, the company's has maintained an average annual growth of more than 30%.

In October 2020, Yoye Wisdom started construction on the industrial park. The new park covers an area of 23 mu (15,300 square meters), with a total construction area of over 60,000 square meters for product R&D center, business school, doctoral research workstation, testing center, conference center, staff club, intelligent manufacturing factory and more. It also has such living facilities as 4-star-level employee apartments, dining halls and sports grounds.