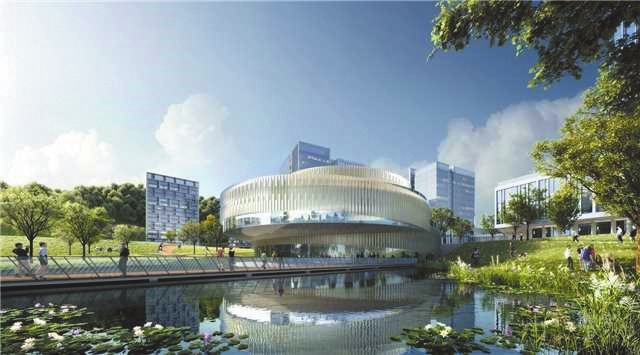 A sketch of Zhongshan South District Industrial Park. [Provided by Zhongshan Bureau of Industry and Information Technology]

Zhongshan South District Industrial Park was rated as a provincial-level industrial park on December 29, 2021.

With a total planned area of 1,671 mu (111.4 hectares), Zhongshan South District Industrial Park is located within the Zhongshan Science City. The Park will take intelligent equipment manufacturing, new energy and new materials as the leading industries, and will be rely on the development of the Zhongshan Photonics Science Center and Hydrogen Energy and the Helium Energy Science and Technology Park.

Inside the Park, the elevator industrial park started has now attracted 2 Fortune Global 500 enterprises, ThyssenKrupp and Mitsubishi Electric Corporation, and nearly 80 whole-elevator manufacturers and supporting enterprises, and its industry chain covers such areas as elevator design and R&D, production and assembly, logistics and marketing, installation, maintenance and related education and training.

In November and December of 2021, 3 industrial parks in Zhongshan were rated as 'provincial industrial parks'. On November 18, Zhongshan was approved to build a large-scale industrial cluster, which is one of the first seven large-scale industrial clusters in Guangdong province. On December 8, Zhongshan's Torch Development Zone was among the first "provincial characteristic industrial parks" for its biomedicine industry park.

Zhongshan's large-scale industrial cluster has a total planned area of about 458.69 square kilometers, covering parts of 11 towns and districts including Torch Development Zone, Tsuihang New District, Shiqi District and East District. Seven industrial parks will be built inside.

Torch Development Zone revolves around the biomedical industry, and has attracted 316 renowned biomedical enterprises at home and abroad to settle in.