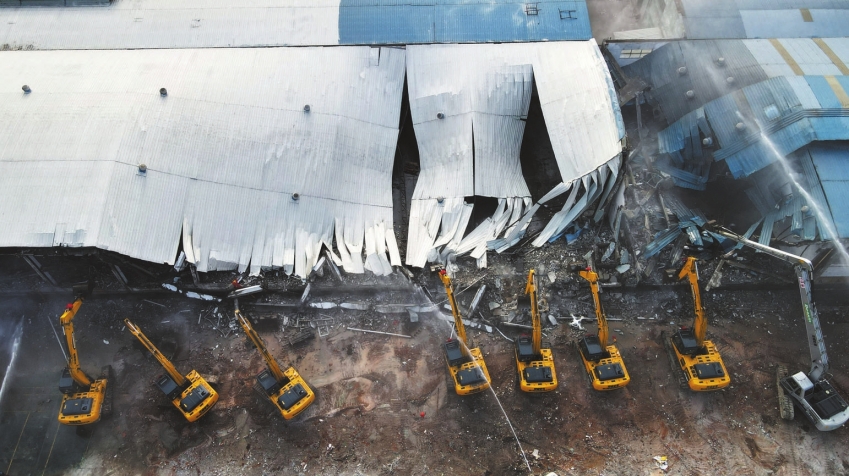 At 3:36 pm on January 4, the renovation project of an inefficient industrial park in Dacen Village, Huangpu Town started to the sound of a whistle and large construction trucks started up to demolish the outdated factories inside. [Photo by Wen Bo]

On January 4, Zhongshan held a mobilization meeting to initiate the transformation of inefficient industrial parks in towns and villages. In the afternoon, ground-breaking ceremonies were held across 20 towns and districts, and projects were launched to upgrade inefficient industrial parks of up to 5,000 mu (about 333.3 hectares).

Chuangjie Intelligent Technology Industrial Park transformation project in Gangkou Town held the ground-breaking ceremony. With an investment of 300 million yuan, it will be built into an industrial complex integrating R&D, manufacturing and sales of smart furniture. Upon completion, its annual output value is expected to rise to 100 million yuan, and the annual tax revenue 20 million yuan.