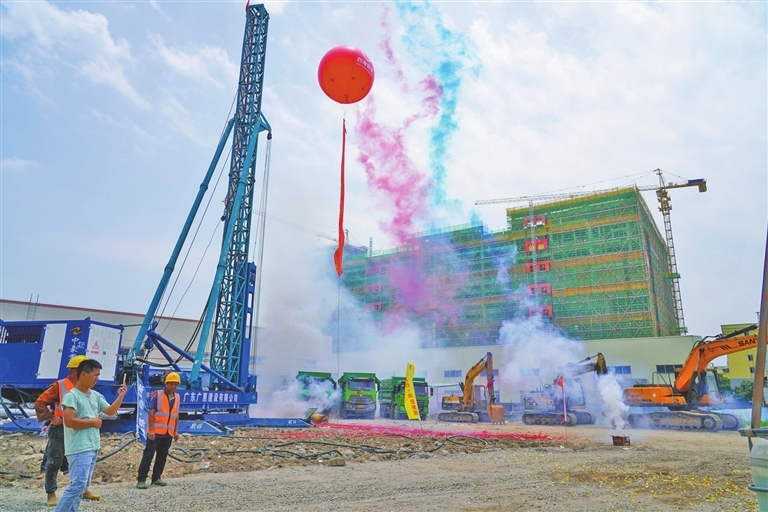 The launch ceremony of the demolition for Phase 11 of the urban renewal campaign (Mashan area) and the demolition of the second batch of low-efficiency industrial parks, as well as the groundbreaking ceremony of major industrial projects in West District (namely Sihai's intelligent new energy equipment production base and Yuwang's smart lighting production base & global headquarters base) were held on May 18.

The intelligent industrial park in the Shalang area of northern West District is flat contiguous industrial land with an area of about 250 mu. "The groundbreaking ceremony today marks the start of five major projects of Rifeng, AOD Electronics, Ksun Intelligent, Sihai Intelligent and Yuwang Security," said Zhang Lianhong, deputy director of West District office.

The Sihai and Yuwang projects have a total investment of 400 million yuan. Sihai Intelligent will invest 250 million yuan to build an intelligent new energy logistics equipment industrial park engaged in R&D, design, manufacturing, warehousing and marketing on a 25-mu plot, with an estimated annual output value of 600 million yuan and an estimated annual tax payment of 29 million yuan. Yuwang Security will invest 150 million yuan to build solar lighting and intelligent lighting production lines on a 20-mu plot, with an annual output of 8 million units, an annual output value of about 245 million yuan, and an annual tax payment of 13 million yuan.